Rama Krishna Reddy
Joined

Location

Hyderabad, INDIA.
Profile Images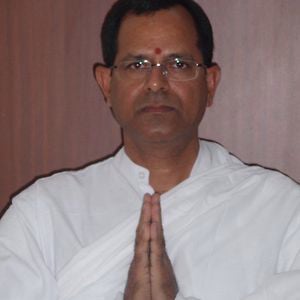 User Bio
Jaya Guru Datta !
Om Sri Sri Sri Ganapathy Sachchidananda Datta Sadgurubhyo Namo Namah | Om Dram Dattatreyaya Namah |
I am a disciple of Veda Brahma,Nada Brahma,Yoga Brahma,Jagadguru, His Holiness Parama Pujya Sri Sri Sri Ganapathy Sachchidananda Swamiji, Avadhootha Dattapeetham,Mysore,INDIA .
Pujya Sadgurudeva is the Incarnation of Lord DATTATREYA. I am fortunate to get Mantra Upadesha from His Holiness Pujya Datta Sadgurudeva..I got Kriya Yoga initiation from Pujya Datta Sadgurudeva at Hyderabad.
Apart from Discourses,Divine teachings, Kriya Yoga, the Divya Nama Sankeertana, Music for Meditation and Healing Concerts, Albums,Satsangs and,Sri Guru Gita,Shatashloki Ramayana,Hanuman mantra,Nandana SGS MMS-Nada Yoga videos are the exclusive and unique blessings to the Universe from Pujya Sadgurudeva.
Our Humble Pranams and Reverential Prostrations to the Lotus Feet of His Holiness Pujya Sadgurudeva.
"Avadhoota Chintana-Sri Gurudeva Datta"
Om Namo Hanumate Namah |
Sri Rama Jaya Rama Jaya Jaya Rama |
Sri Guru Datta.
Related RSS Feeds
Rama Krishna Reddy does not have any videos yet.