Ági Horacsek
Joined

Location

Budapest, Hungary
Profile Images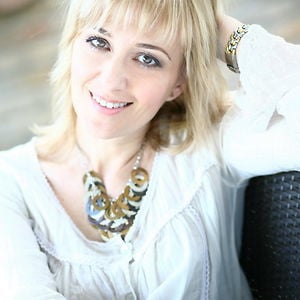 User Bio
What do I like about myself?
First of all my job!
What do I like about my job?
The freedom! When there is a brush in my hand I can truly be myself. I also like when I start working, the outside world does not exist anymore so I can focus on my job with all of my senses and this way I can do my best all the time.
I like to watch as the eyes are getting a different shape and a new life and as the pupil is expanding at the same time I can also see how the person is getting more confident and her posture is changing for better. The most impressive moment is when they look at the mirror and I can see how thankful they are before they would say the words. I also like if I have to wake up really early in the morning for a shooting because it compensate me that I can work with the same crew again or I can a member of a new team. I don't mind if the shooting is over late at night because I am sure that they will take some amazing pictures and I can be part of this creation.
It makes me feel glad when the director, the photographer, the cameraman, the CEO and all the others who "work with their eyes" or the actress, the singer, the model so all in all the women give compliment about my job. It makes me glad when they call me by my first name then I know I am important for them and they acknowledge my work. For these moments it is worth waking up every single day.
I always find a reason to like my work, it does not matter whether I do a make-up for ordinary or well-known people even if they do not say what they want or even if they have an exact idea about how they want to look like. Even if I get paid well or not really... well.
External Links
Sminktan.hu - sminktanácsadás - Igazán hatékony sminktanácsadás, sminkoktatás Budapesten és vidéken. Kiscsoportos és egyéni sminktanfolyamok, ahol elárulom azokat a titkokat, mellyel a sztárok is élnek.
Horacsek Ági sminkmester, smink - Sminkmester, sminkes, professzionális smink fotózásra, forgatásra, divatbemutatóra, rendezvényre. Esküvői sminkelés. Alkalmi sminkek.
Related RSS Feeds