Jim Kane
Joined

Location

Melbourne
Profile Images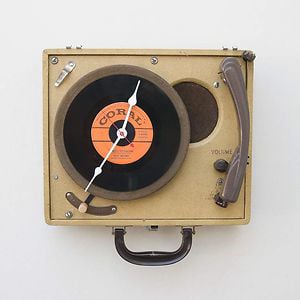 User Bio
Arthur : "I want to. I know this sounds daft Eileen, but I want to live in a world where the song is..."
Eileen : "Where the song comes true?"
Arthur : "Yes!" Pennies From Heaven (BBC, Dennis Potter, 1978)
Like those great vintage BBC Dramas, there are many bands and songs from those past decades that have clearly stood the test of time. Classic tunes from acts such as the Kinks, the Beatles and The Smiths still do it for me, and the crackle of an old vinyl record is sometimes all it takes to get some drool forming on my lower lip.
Melody is the king of my musical world and it's all about fitting the lyrics into the musical notes, not the other way around. I do venture into folky troubadourship from time to time, where Leonard Cohen is my undisputed inspiration. I have no problem paying homage to these key influences as I don't pretend to be doing anything ground-breakingly new. I have spent many thousands of hours honing my writing chops in pursuit of the perfect pop song, and countless more trying to nail the perfect arrangement in the studio with my producer Neil Kelly.
In 2009, after many years slogging it out in bars with various garage rock and indie pop bands, I finally took some time out to make the album I had always wanted to make, Trigger Happy Love. Dom Alessio from Australia's national broadcaster TripleJ had this to say about the first single, 'The thing that I love' : "What a gorgeous, austere song. Jim Kane sounds like a songwriter from a different era, a man who possesses a great, emotive voice. This one grows on you over time"
I'm currently working on my second album 'Satellite Wishes' due for release in early 2012. I'll be uploading new material from this as it develops.
cheers,
Jim
Related RSS Feeds