Nuno Cera
Plus
Joined

Location

Lisboa
Profile Images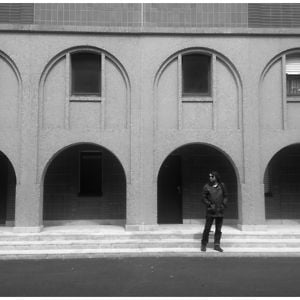 User Bio
NUNO CERA
Born in Beja, 1972. Lives and works in Lisbon.
He graduated in advertising at the IADE, Lisbon, in 1995 and attended the Maumaus – School of art and photography, Lisbon from 1995 to 1997. He received a scholarship by the Pépinières Européennes pour Jeunes Artistes, the Orient Foundation and the CPF-Portuguese Photography Centre of the Ministry of Culture, Portugal. In 2001, he was awarded the Calouste Gulbenkian Foundation João Hogan scholarship for resident artists at the Künstlerhaus Bethanien in Berlin. In 2003 he published Cimêncio (Fenda Edições) with the architect Diogo Lopes, a work about the suburban landscape and condition. In 2004, he was shortlisted for the first edition of Besphoto – Photo Award. In 2006 he was awarded an artist residency at the ISCP - International Studios and Curatorial Program, NYC, USA. In 2007 and 2008 he received grants from the DGARTES – Ministry of Culture, Portugal, for his video project Sans, Souci, 2008 and for his artistic investigation on 9 mega cities Futureland, 2008 - 2010. He was the invited presenting artist (photography and video) of the Portuguese Pavilion at the World Expo Zaragoza, 2008, Spain. In 2012 he undertook two video projects in response to the commission by the OLIVA Creative Factory, São João da Madeira, Portugal, II and SUSPENSÃO. He was awarded the Foundación Botin Grant for his project The Symphony of the Unknow in 2012 to be realized throughout 2013 and the International Artist Residency Récollets in Paris - 2013.
Selected Solo Exhibitions: O Passageiro, Carpe Diem (Lisbon, 2011), Futureland, Espaço Avenida & Galeria Pedro Cera (Lisbon, 2010); FANTASMAS / PHANTASMS, Centro Cultural de Belém (Lisbon, 2006); A Room with a view (Lisbon, 2008)/ LOST,LOST,LOST (Lisbon, 2006) / The Prora Complex and other works (Berlin, 2005); Cosmic (Berlin, 2005); Dark Forces (Viseu, 2004); DK (Berlin, 2003); Berlin - a super-8 movie (New York, 2003); Smog (Lisbon, 2000) / Runaway World (Caldas da Rainha, 2000); Snapshots (Coimbra, 1997).
Selected Group Exhibitions: Arte Portuguesa do Século XX 1960-2010 at Museu do Chiado (Lisbon, 2012); Paisagem na colecção do CAM at CAM -Fundação Calouse Gulbenkian (Lisbon, 2011); An Urban Silence at The Exchange (Penzance, 2011); 8th International Photo-Triennale (Esslingen, 2010); Atopia at CCCB (Barcelona, 2010); ExpandedCinema at ARCO (Madrid, 2009); The Building Show at EXIT ART (NYC, 2007); The Searchers at EFA Gallery, (NYC, 2006) Talking Cities at ENTRY 2006 (Essen, 2006) Besphoto – (Lisbon, 2005); Metamorph. IX Biennale di Venezia de Architettura / Metaflux Portuguese Pavillion with Diogo Lopes (2004, Venezia); Outras alternatives - Novas experiencias visuais em Portugal (Vigo, 2003).
Related RSS Feeds