Franco Maximiliano
Joined

Location

USA
Profile Images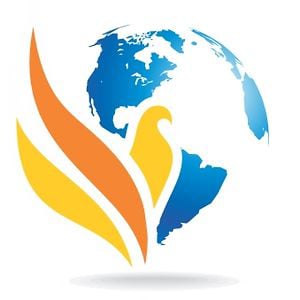 User Bio
El Apóstol Dr. Franco Maximiliano es el fundador y Pastor General de Centro Internacional de Avivamiento, con su sede principal en Estados Unidos. Una Iglesia con varias sedes y congreagaciones que son multiculturales con más de 15 naciones representadas. Es fundador de más de 85 Iglesias en los 20 años de su ministerio y tiene una palabra apostólica que está impactando a miles de personas en cruzadas y conferencias alrededor del mundo. Es fundador y Apóstol de los Centros y Red Internacional de Avivamiento, un movimiento con Iglesias en diferentes naciones, tales como Estados Unidos, Honduras, India, Nigeria, Zambia, Cuba, República Dominicana, El Salvador, y que pretende plantar Iglesias en naciones y áreas no alcanzadas. Es escritor, conferencista internacional, comunicador de radio y televisión. Sirve al Praxis Center. Tiene un Bachillerato en Teología por el Foursquare Theological Institute, una Maestría en Ministerios Urbanos por el Gordon Conwell Theological Seminary y un Doctorado por Vision International University. Es casado con la Pastora Marise y tienen dos hijos, Caio y Enrique. Viven en Estados Unidos ya por casi 2 decadas.
Centro Internacional de Avivamiento es una Iglesia cristiana fundamentada en la Palabra de Dios y con la visión para los retos de este tiempo. Somos una Iglesia apostólica, que cree que Dios está restaurando todas las cosas de acuerdo a su reino y a su gobierno. Somos una Iglesia central para todo un movimiento de multiplicación y tenemos Iglesias que cargan la misma ADN de conquista, victoria y visión generacional en varias ciudades del mundo. Somos Centro Internacional de Avivamiento, porque creemos ser más que una Iglesia, somos un centro de varias actividades, somos internacionales, por tener varias naciones en la sede y estar presente en varias naciones del mundo y de avivamiento, por ser la marca de nuestra ADN. Queremos ser bendición a las personas en todas las áreas, desde su fundamento espiritual hasta su vida financiera y familiar. Somos un ministerio creyendo a Dios por restaurar nuestra ciudad, la nación y las naciones de la tierra.
The Apostle Dr. Franco Maximiliano is the founding senior pastor for Revival International Center, with its headquarter in Worcester, MA. A central and multicultural church with more than 15 nations represented in it. It is the planter of more than 13 churches in the 20 years of ministry and has an apostolic word that is impacting lives around the world through conferences, training and crusades. He is the founder and international president of Revival International Network, a movement of churches and ministers spread throughout the U. S., Honduras, India, Nigeria, Zambia, Cuba, Dominican Republic and El Salvador and it has the purpose to establish churches in unreached places of the planet. He is a writer, international speaker, and serves an entity called praxis center. He holds a B. A. in general theology, a master's degree in urban ministry by Gordon Conwell Theological seminary and a doctoral degree in ministry through Vision International University. He is married to pastor Marise and they have two children, Kyle and Ricky, they are living in Massachusetts for more than 12 years.
Revival International Center is a Christian church fundament in the Word of God with a vision for today's challenges. We are an apostolic church, and we believe that God is restoring all things in these last days to conform the church to a culture of kingdom and government. We are a central church for a movement of multiplication and we have churches that carry the same DNA of conquest, victory and generational vision in various cities of the planet. We want to see a blessing to our people in the spiritual, familiar and financial realm, helping them to achieve their destiny in the Kingdom of God.
Related RSS Feeds