Eleven Seven Music
Joined

Location

New York, NY
Profile Images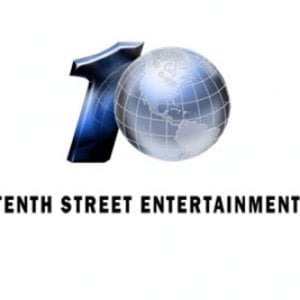 User Bio
In the wake of the music industry's rapid consolidation, the threat of digital piracy, increased competition for the entertainment dollar and a lack of longterm artist development, Tenth Street Entertainment is not just one of the world's leading management companies, but a multifaceted media organization dedicated to its clients' needs in an evolving environment.
By structuring itself with a self-contained staff and offices in New York, Los Angeles and London, Tenth Street Entertainment takes a hands-on approach to selling, marketing, promoting, merchandising and adding value to its artists' content on an international basis.
Structured like a record label, there are separate departments, headed by experienced industry veterans, devoted to every area of an artist's career, including radio promotion, marketing, publicity, new media, tour production and management, merchandising, branding, international and licensing.
Taking a page from previous relationships with advertising agency DDB-Needham Worldwide and Strategic Radio Research, Tenth Street Entertainment has pioneered the art of research in the record business, using sound methods of accumulating data to best connect the artist to its target audience.
These have involved strategic and even marketing and co-brand ventures that have combined to develop groundbreaking global campaigns for revitalized veteran acts like Mötley Crüe (including their current successful world tour co-promoted by VH1 and VH1 Classics), Meat Loaf, Blondie, Yes, Hanson, Everclear and Buckcherry, as well as newcomers such as Marion Ravn, The Years and Ashba.
Started by Chairman/CEO Allen Kovac, a longtime successful artist manager and label veteran at his own Left Bank Organization and Beyond Records, Tenth Street Entertainment is at once a throwback to the old record business of larger-than-life, attention-grabbing promotions and a look ahead to a fully integrated, one-stop shop for artist management, and more importantly, career development, based on cross-promotional opportunities and multi-media impressions.
Tenth Street is also a leader in the kind of wide-ranging marketing alliances that mark the future of the business, including the Bee Gees "One Night Only" worldwide tour (with partners Clear Channel, Philips, MGM Grand, HBO and PBS), the Meat Loaf Storyteller album/DVD/tour (VH1) and Yes/Homeworld video game promotion (Sierra Studios). The company has also developed long-standing associations for its artists with companies like JVC, the NBA and NHRA as well as media outlets MTV and VH1.
Other notable campaigns include the introduction of the $100 premium seat for a John Mellencamp small theatre tour and renting out a private plane for media and VIPs to see Richard Marx play five cities in one day. Kovac also launched the first tour to sell tickets solely on the Internet (the Cranberries); produced the first-ever high definition satellite broadcast of a music concert (Yes) and created unique online/direct-to-consumer marketing campaigns for Blondie and Mötley Crüe, including the N.Y. Times best-selling biography Dirt, soon to be made into a major motion picture by MTV Films and Paramount.
Without complaining about the current state of the music industry, Tenth Street Entertainment are taking matters into its own hands, creating large-scale, integrated campaigns attaching musical performers and consumer brands to create massive impressions through multiple media channels, including television, radio, print, retail, performance venues, cell phones, advertising and the Internet.
Related RSS Feeds