The Armoury Ministries
Joined
Profile Images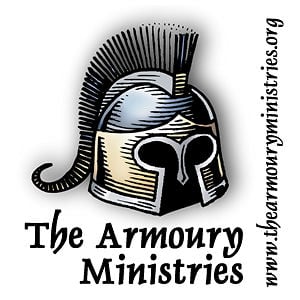 User Bio
The name The Armoury comes from John Bunyan's classic work entitled The Pilgrim's Progress. This profound allegory of his was designed to encourage and equip Christians regarding their journey through this fallen world. The central character in the book is named Christian who discovers a palace that is called Beautiful, and there he is further prepared for his continued journey:
"The next day they took him, and had him into the armoury, where they showed him all manner of furniture which their Lord had provided for pilgrims, as sword, shield, helmet, breastplate, all-prayer, and shoes that would not wear out. And there was here enough of this to harness out as many men for the service of their Lord as there be stars in the heaven for multitude." (John Bunyan, The Pilgrim's Progress: From This World to That Which Is to Come, The Third Stage).
The palace called Beautiful is a picture of the church in view of its role to equip and strengthen the saints of God for the battles of daily life. In particular, The Armoury pictures that important text in Ephesians 6 which speaks of the Christian's need to be prepared for daily battle:
Ephesians 6:10-18: 10 "Finally, be strong in the Lord and in the strength of His might. 11 Put on the full armor of God, so that you will be able to stand firm against the schemes of the devil. 12 For our struggle is not against flesh and blood, but against the rulers, against the powers, against the world forces of this darkness, against the spiritual forces of wickedness in the heavenly places. 13 Therefore, take up the full armor of God, so that you will be able to resist in the evil day, and having done everything, to stand firm. 14 Stand firm therefore, having girded your loins with truth, and having put on the breastplate of righteousness, 15 and having shod your feet with the preparation of the gospel of peace; 16 in addition to all, taking up the shield of faith with which you will be able to extinguish all the flaming arrows of the evil one. 17 And take the helmet of salvation, and the sword of the Spirit, which is the word of God. 18 With all prayer and petition pray at all times in the Spirit, and with this in view, be on the alert with all perseverance and petition for all the saints..."
It is this very picture of spiritual equipping which encapsulates the goal and agenda of The Armoury Ministries.
External Links
The Armoury Ministries - The Armoury Ministries is a research, outreach, and publishing ministry dedicated to the glory of Christ.
Related RSS Feeds