Steve Field
Joined

Location

Los Angeles
Profile Images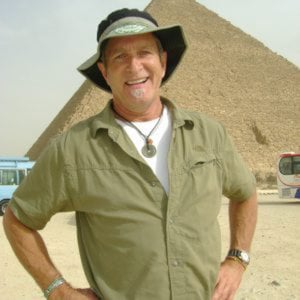 User Bio
STEVE FIELD, director of photography, camera operator,
steadicam owner/operator
310-560-9059 camerasteve@msn.com

6 time Emmy winner. Golden Mike winner, Best Videography.
16 years staff field news cameraman for UPN News, LA.
32 years television and film industry experience/production credits:
National Geographic Channel- "National Geographic Today", "On Assignment"-1 hour special-"Dan Eldon".. History Channel- "Mega Movers". ABC- "Dancing With the Stars", "Homeland Security USA". The Travel Channel- "Travel Daily", "Travel Detective", "Probable Cause", "City in Fear". TLC- "The Little Couple". A & E- "Biography- Scott Hamilton". Discovery- "Survive This", "Build It Greener", "Inside Gangs", "Greensburg". WE Network- "My Fair Wedding" - 17 one hour shows.. ID (Discovery Investigative)- "Unusual Suspects". OWN- "Lost & Found". Golf Channel- Nabisco, Nissan, ATT, Buick, Bob Hope Opens, "Golf Central", "Big Break" 5 & 6. . WX Channel- "The Lifeguards". Discovery Health- "National Body Challange", "Fit to Live". MSNBC- , "Lock Up!", "Lock Up Raw", "Lock Up-Extended Stay", "City in Fear". Court/Tru TV- "Inside". VH1- "House of Consignment". SciFi Channel- "Monsterman". Warren Miller Films- seven ski/travel features. ESPN- "On the Block" . HGTV- "Ground Rules", "What's With This House?", "Small Space Big Style", "I Want That!", "At Home With...". Spike TV- "Slamball". UPN- "LA Marathon", "Hollywood Christmas Parade", "Disneyland Christmas Special", "News 13". Fox Sports Net- "NFL This Morning", "Goin' Deep", "Best Damn Sports Show Period". BET- "Rap Talk". PAX TV Net- Ed McMahon's "Next Big Star", "America's Junior Miss". PBS- "Nightly Business Report", "Health Week", "Calif. Connected", "Life & Times","Music Cares Tribute to James Taylor", "California Heartland". Al Jezeera Tv- news coverage. CNN- news footage. Pilgrim Films- Feature length doc on Abu Dhabi Royal Air Force."13Families"- feature length documentary on the Columbine shootings. RLTV- "Stanley Siegel On the Go"-travel show shot recently in Guatemala, UK, Brazil, Peru, Argentina, Russia, Vietnam, Turkey, India, Japan, Ireland, France, Spain, China, Egypt, Dubai, Tanzania, Greece, Israel, Jordan, Germany, Australia, Chile, Costa Rica, New Guinea, Mexico, Austria, Indonesia, Panama. "Swiss Skis"- produced, shot, edited award winning documentary film. "Bobby Jones Golf"- produced, shot 30 sec. spot. Trader Joe's- corporate videos. Direct TV- commercials for spanish speaking programming "The Camera Support"- inventor, patent holder of film/video camera equip.
My camera work has taken me all over the world. I have shot video while:
on a 4 man bobsled in St. Moritz, Switzerland...on board the Mag-Lev train at 260 miles per hr,in Shanghai, China...on top of a Range Rover in Tanzania...in the engineer's seat on a speeding locomotive in India...on a horse drawn chariot in Amman, Jordan ...underground in the tunnels of Cu-Chi, Vietnam...on board a US Coastguard cutter on Lake Pontchartrain...In a hot air balloon in Capadocia, Turkey...in a kyak in the sea caves of the Channel Islands...hiking Mt Whitney to the top...riding in a gondolier boat in Venice...on skis in every major ski resort in the western US...riding in a tuk- tuk vehicle in Hong Kong...riding on back of a Harley doing 85 mph in Gorky Park, Moscow...standing on a sidecar of a motorcycle covering, live, the lead runner in the LA marathon since 1991...walking inside a coal mine 1 mile below the surface inWales...climbing the Sydney harbor bridge...in a zodiak boat under ther Igawazu Falls, Argentina...on the flight deck of the USS Carl Vinson during night ops...in helicopters from Australia to Maui.
Full ENG/EFP video production equipment:
Canon 5D mark ll with assorted lenses, prime and zoom. (2) Sony V1U HDV video cameras., Steadicam ProVid rig, Sachtler tripod and fluidhead, Chimera & LTM lighting kits, Anton Bauer sun guns, Sennheiser shotgun mike and boom, RE 50 hand mike, Sony lav. mikes, Sony and Sennheiser UHF wireless audio transmitters and receivers, Sony 9" CRT color monitor, Panasonic 7" LCD color monitor, Shure 3 ch sd mixer. Sony Betacam SP 400A video cam. Rates: $600/day most camera equip. $600/day Steadicam equip. $600-$900/day operator-director of photography (10 hr day).
Related RSS Feeds
Recent Activity
Steve!!! Long time since the production in London! Found one of your old business cards. : )