Jean-Sebastien Truchy
Joined

Location

Montréal, Qc, Canada
Profile Images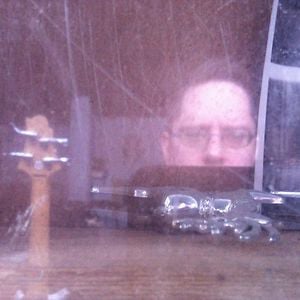 User Bio
Jean-Sébastien Truchy, ex Fly Pan Am and Set Fire To Flames, now plays under his own name or with Avec le soleil sortant de sa bouche, Souffle, and Labios. He's interest lies with the concept of alterity and emptiness. In their exploration he creates pieces of music that are defined by the use of electronic instruments and treated vocals resulting in beautifully textured and organized chaos. He has recently started to create and incorporate the use of videos in his work. These deal with the color of various textures and objects in order to reflect the fluidity and the concept within his music.
He is one third of Los Discos Enfantasmes, a Montreal based record label. Thank You.
Jean-Sébastien Truchy, feu membre des défunts groupes Le Fly Pan Am et Set Fire To Flames, jouant désormais principalement sous son nom, fait également parti des groupes Avec le soleil sortant de sa bouche, Souffle, et Labios. Il s'intéresse principalement, musicalement et philosophiquement, à la question de la vacuité et de l'altérité. À l'aide de ces deux concepts, il crée une musique caractérisée par l'utilisation d'instruments électroniques et de voix traitées donnant dans une sorte de chaos organisée et texture remplie de beauté et d'épanouissement. Il crée et s'accompagne également depuis peu de projections vidéos. Celles-ci ont pour but de représenter la fluidité de sa musique et les concepts exprimées, qui l'inspirent, en effectuant un jeu de couleur à partir de textures ou d'objets.
Il représente également un tiers de l'étiquette montréalaise Los Discos Enfantasmes. Merci.
Liens / links:
jstruchy.blogspot.com
losdiscosenfantasmes.com
soundcloud.com/jean_sebastien_truchy
vimeo.com/user7053582
Related RSS Feeds