Valerie Lanciaux
Plus
Joined

Location

PARIS
Profile Images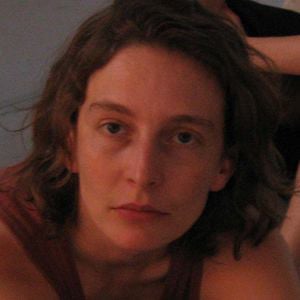 User Bio
Valérie Lanciaux-1972
Very early Valérie Lanciaux is fond of singing and music… she discovered these two arts through musicals particularly in which she performed at school in an amateur but very involved way.
She was trained as a theatre actress in Valenciennes (France) and worked on different stage projects for 5 years (pieces by Eschylus, Euripide, Baudelaire, Trakl, Kleist…).
She also worked with children and teenagers aged from 5 to 18 for 11 years (working on voice, movement and poetry).

More recently she lead voice and singing workshops with the students of the HÜZ in Berlin (Bachelor of Arts) in 2008 and 2009 and with the Portage Centre for the Arts (Wisconsin, US) in 2011.
She discovered the contemporary dance world in the 90's which marks a big change in her life. From 2001, she directed the "Lignes de Corps" festival, international festival for contemporary dance and performance. She was curating and programming.
At the same time, from 2003, getting more and more interested and involved in the dance world she started filming and making video editions ; especially documentaries about the work of choreographers, from interviews and rehearsal images. (with Elena Cordoba (Sp), Daria Faïn (US), DD Dorvillier (US), Jan Ritsema (NL), Monica Valenciano (Sp), Myriam Gourfink (F), Isabelle Schad (G)…). She also followed the work of artists such as Vera Mantero (P), Xavier Le Roy (F)... She had discovered video art in 1992 in Germany where she had filmed the everyday life of international workcamps, making interviews.
On the other side she took part in the elaboration and organization of the event called "International Meeting of Children's Theatre" happening in Valenciennes between 2002 and 2006. Her main mission was to contact and meet the different Youth Theatre groups and prepare their coming to France. She has been visiting the Utah University students particularly. Her youth theatre network spreads to Italy, Colombia, Papua New Guinea, Sri Lanka…
She was also following the daily life of the event, filming the different guests and creating, thus, the memory of it. The video camera became a necessary and vital tool.
She has also been assisting video-artist Frédérique Ribis (Paris) for the last four years on a project dedicated to women in the business world particularly.
In 2008, she had a training at CIFAP Montreuil where she especially worked on sound and light.
In 2009 she decided to work with the dance world in a different way, making production and tour management.

Since 2008, she has been developing her own projects of theatre/performance and video.
She started with a video project called 'MadridParisBerlin, a universal song – or I love Kreuzberg' in which she has been filming in the streets of these three European capitals, creating short improvised performances among the people.
She created 'Amordobleamor', a solo always in construction talking about her own life through different elements such as voice and singing, movement and video.
Related RSS Feeds
Valerie Lanciaux does not have any videos yet.
Recent Activity
Valerie Lanciaux does not have any activity yet.