Visual Artbeat Magazine
Joined

Location

Salzburg
Profile Images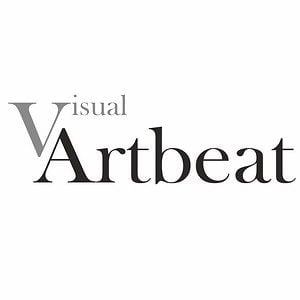 User Bio
Visual ARTBEAT is a contemporary art magazine published since 2008.
In the first two years of publication, from 2008 to 2010, Visual Artbeat was a limited edition catalogue style art magazine for European and Middle Eastern art collectors and art enthusiasts and was distributed free of charge.
By the 6th Issue in 2011 Visual Artbeat became an independent, commercial publication and circulation remained the same, max. 1500 hard copies. Printed triannualy as 68 pages in full-color, distrubuted worlwide. Distribution portfolio comprised of ~ %70 Europe , %30 America and Middle East by the end of 2012.
By the 7th Issue in September 2011 Visual Artbeat started to feature "New Collections" section and by the 10th Issue in October 2012 a new section has been featured to focus on the art scene of another interesting city every year.The same Issue has been the beginning of live interviews with artists and art professionals.
In February 2013, Visual Artbeat engineered a style overhaul of the magazine. Among other changes, the magazine has got a new logo and raised the number of featured articles.
Sebnem Basimi Holzer has been the managing editor since 2008.
Visual Artbeat Magazine ends print edition to go online-only!
Visual Artbeat, Contemporary Art Magazine, becomes an online-only publication, an Ezine. The online version will be available at the end of May 2013 with free access to all content. As a dynamic source for international contemporary art news it will be updated about once a week and will feature the work of invited artists and the articles/essays of emerging authors.
Since 2008, Visual Artbeat has been spreading the word on contemporary art, supporting the work of leading and emerging international practitioners within their respective fields. Online version will function as an archive for exhibitions and events as well and will contain blogs allow artists and art professionals to interact and share ideas.
For more info, please visit
visualartbeat.com/
Related RSS Feeds
Visual Artbeat Magazine does not have any videos yet.