Vitalic Noise
Joined

Location

Nashville TN | Los Angeles CA
Profile Images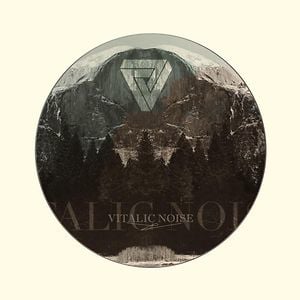 User Bio
Vitalic Noise is a creative family of producers and artists living at the center of the ever-changing fashion forward music world - musical tastemakers in every sense of the world. Whether it be through hosting their own events, artist management, tour bookings, or fashion and apparel design, you can rest assured that Vitalic Noise will always find itself as the hub of all that is happening in your city.
As an online music publication, Vitalic Noise consistently updates their fans with a heavy dose of all that is new and emerging across a wide variety of genres. Affiliated with some of today's largest websites, and magazines, Vitalic Noise is part of a blog family that spans the globe – ensuring that your iTunes selection is kept consistently fresh.
Currently representing some of today's most outstanding, sought after nu-disco, indie dance producers and artists Vitalic Noise has found itself as one of the leading management and booking agencies in their field. With their artists finding support, and stage shares with such world renowned acts as Moby, Passion Pit, Childish Gambino, Hercule & Love Affair, Monarchy, Azari & III, A-Trak, DeadMau5, Treasure Fingers, and more., they've proven that they are all forces to be reckoned with. Their most recent roster includes:
Cadillac (Australia)
Chordashian (USA)
Dani Deahl (USA)
Edwin Van Cleef (England)
Fare Soldi (Italy)
FM Attack (Mexico)
Geisha Twins (USA)
Justin Faust (Germany)
Jupiter (France)
Mighty Mouse (England)
Moonlight Matters (Belgium)
Sammy Bananas (USA)
Tyson (England)
Viceroy (USA)
Zimmer (France)
As Vitalic Noise looks to remain at the core of all things happening within your city, they have answered the call to end the ever-growing need for high-end event production at a continual low cost to those that attend. With the market now having such a large group of those immersed in both the fashion world and the emerging music scene, it has become crucial for someone to come in and bring the dance community back into prominent focus. From fashion shows to dance parties, Vitalic Noise' events are giving each city a new reputation, while putting the music back where it belongs.
Now hosting both monthly and weekly events in Los Angeles, CA, San Diego, CA, Orange County, CA, St Louis, MO, Jacksonville FL, and Nashville, TN, Vitalic Noise' events have began to span across the nation.
As both a fashion & apparel distributor and online store, Vitalic Noise offers not only their own line of merchandise and art, but that of their various artists as well, Vitalic Noise equips their fans with immaculate styles at a fair price. As a distributer for local designers as well, Vitalic Noise online store offers so much more than that of it's competition. Your one stop shop for affordable fashion.
For more info, visit VITALICNOISE.com
Related RSS Feeds