Voices Experiment
Joined

Location

USA
Profile Images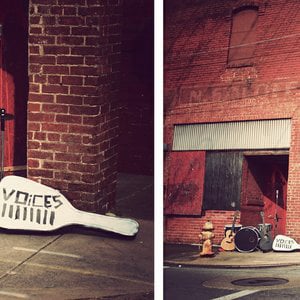 User Bio
Since the fall of 2009, three boys [Sean, Brian and Josiah] have been working full time to bring social justice to the front of America's mind. We spent months touring in vans, informing students all over the country about different injustices in East Africa and North Korea and giving them ways to get involved.
The response was huge, and we have never been more hopeful for the future.
We wanted to find a way to thank all of the people who have contributed to seeing peace. So we are going to take ten weeks to tour to every major city in the US to thank them all face to face. Since we are all musicians, we have set up free, impromptu shows in every city and are going to be performing for friends and strangers.
We recorded a cd in May and we are also currently shooting a documentary about our summer on the road.
Since we are not going as part of an organization, we are entirely dependent on the support of people like you to partner with us so that this project can exist and we can continue this conversation that we've already begun with our generation on how to be intelligent activists who are globally aware and who are wanting to see change both in the US and abroad.
Voices is about an experiment.
It's about three guys who want to make a difference.
It's about a generation that wants to make a difference.
It's about a story.
A story that is bigger than you or me, or the United States.
A story that will bring the country together
so that we can bring the world together.
Will you join us?
Related RSS Feeds
Recent Activity
Voices Experiment does not have any activity yet.