WAGADIWA
Joined

Location

Jakarta
Profile Images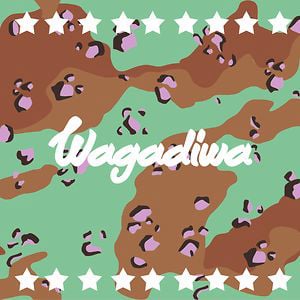 User Bio
Established in 2012, Wagadiwa is a collective of artists who get together and transform into an ever changing lifestyle brand. Our inspiration came from various influences ranging from graffiti, films, skateboarding, technology, arts, hip-hop, photography, sneakers, music, girls to everything in between. We offer our remarkable clothing collections to other street subcultures and liked minded people who got a good taste in fashion.
We wanted to named our brand that catchy and unique. After gazillion list of names, we finally end up with the name Wagadiwa. Wagadiwa are taken from two different language. WAGA means "our" in Japanese, and DIWA means "essence" in Filipino. In other words, you can say that Wagadiwa stands for "our essence". We choses the name because the essence of the brand are the same with the energy that drives subcultures.
Mission :
Our mission are simple, Collect a wide range of top figures, designers, photographers, musicians, and talented artists to create an impact/inspirations with an attitude.
Vision :
Our goal is to grow into a full range collection of street wear, home goods, limited-edition collaborations, garments, footwear, and accessories. We produce the highest quality brand that can stand for our pride as Indonesian and as an artists who work behind it without losing the core of business and coolness. We aim to become an urban reference with worldwide respect that embody street roots and forward-thinking perspective.
--
Wagadiwa
Well Designed Goods
wagadiwa.com
For Further Information Please Contact :
Email : wagadiwa@gmail.com
Jakarta / Indonesia
Find Out More About The Brand :
facebook.com/wagadiwa
twitter.com/wagadiwa
vimeo.com/wagadiwa
instagram.com/wagadiwa
Related RSS Feeds