Waheed Akhtar Wahid
Joined

Location

Sinagpore
Profile Images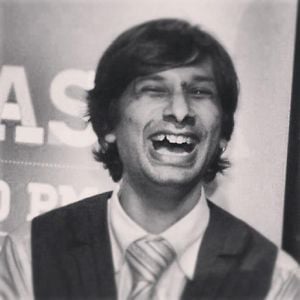 User Bio
I am a creative designer, photo-video-grapher, writer, poet and developer based in Singapore. I specialize in website design, 3D visualization and identity.
Design Approach
I have a design driven development approach i.e. I design the user experience leading into designing user interface for smoother user interaction with website or app before I jump into the coding.
Development Skills
I create beautiful, usable, professional websites and mobile web applications using best practice accessibility and the latest W3C web standards guidelines, resulting in semantic and seo friendly XHTML and CSS. All my websites and web apps are lovingly hand coded.
For building websites and mobile web applications my weapons of choice are Photoshop, HTML5, jQuery and CSS3. My CMS of choice are Drupal and Wordpress.
Currently i'm teaching myself, Objective-c and Cocoa Touch for iPhone app development.
3D Modeling
I'm a keen user of 3DS Max and use it whenever I have the chance to add any 3D elements to my projects.
Writing & Camera Works
When I'm not in front of my computer designing, you'll find me reading books, writing poems, stories or taking some nice pictures or shooting video using my lovely Alpha a57 with a bunch of some nice lenses.
I have absolute love for colors and poems...
Related RSS Feeds
Recent Activity
Thanks a lot for appreciation. We have done this Video quite late so there was only few days to release it. I think was main reason to release it on Cyberspace. My twitter hash is @waheedakhtar. Regards, Waheed

Superb work. PTI should have used your advert more extensively. Somehow got lost in Cyberspace. Can you mention your twitter handle here please?