Where Are Your Keys? LLC
Plus
Joined

Location

Bend, OR
Profile Images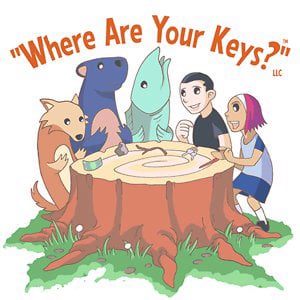 User Bio
WAYK is a collection of techniques used for rapidly reaching proficiency in a target skill, such as Spanish, volleyball, or old-style fiddling (although to date, WAYK has been used mostly for acquiring languages). More than just a single method, WAYK is a system for using any method that works. The technique collection is constantly growing—every time the community discovers a new trick which allows players to teach and learn faster, it is "contracted" and propogated through the community to allow other players to accelerate their learning even more. The WAYK system allows learners to construct carefully designed games in an environment of play.
Evan Gardner, the original developer of WAYK, was born in Oregon City overlooking Willamette Falls. He grew up around the Clackamas, Molalla, and Willamette rivers and is now working in Bend, OR.
Evan has worked extensively in education from early childhood to university. He has worked for the Oregon School for the Deaf, Portland Public Schools, Salem Public Schools, International Red Cross Youth Quito Equador, Red Cross Youth Havana Cuba, and has taught English as a second language throughout Central and South America.
Evan has been teaching languages and language revitalization to teachers and students using his "Where Are Your Keys?" fluency game since 1992, facilitating workshops internationally.
He has taught Chinuk Wawa (Chinook Jargon) locally since 2002 as well as teacher development for the Confederated Tribes of Grand Ronde and Chinook Nation. His greatest passion is supporting and strengthening endangered languages by creating professional youth teachers who enter college with years of teaching experience.
Related RSS Feeds