Workspace
Joined

Location

Filmhuis Den Haag
Profile Images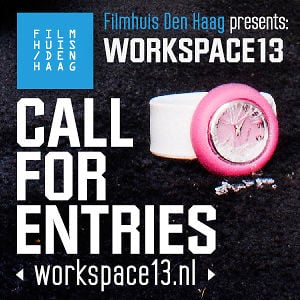 User Bio
Filmhuis Den Haag presents:
BNG BANK WORKSPACE 2013 - PROJECT COMPETITION
Filmhuis Den Haag's cross over program focuses on the boundaries between film and other disciplines, such as visual art, video, music, design and online media.
Film is more than the classic projection on the big screen: installation, live performance and moving images on the web are other and newer manifestations of film. Departing from the elementary question, 'What is film?', our interest is to examine how film functions, how it is offered through the various media, and how the viewer is not only a passive consumer but also contributes actively to the making and dissemination of film.
BNG BANK WORKSPACE 2013
Workspace is Filmhuis Den Haag's annual project competition dedicated to exploring the boundaries of film. Creative professionals throughout the Netherlands are invited to submit a proposal for a new installation that investigates the nature and operation of film.
Workspace is open to makers from all visual disciplines: art, architecture, film, theatre, performance, video and transmedia.
Prize
The winner will be awarded €9000 with which to realise and present their proposal in Filmhuis Den Haag. After that, the winning projects will go on tour along film houses, museums, exhibition venues and festivals throughout the Netherlands.
Interested? Information about the conditions and the entry forms are available on workspace13.nl.
Follow Workspace on Facebook: facebook.com/filmhuisdenhaag for updates on the current Workspace tour and for inspiring examples.
Workspace is supported by BNG Cultuurfonds and Fonds 1818
Related RSS Feeds