YRM Staff
Plus
Joined

Location

Holts Summit, MO
Profile Images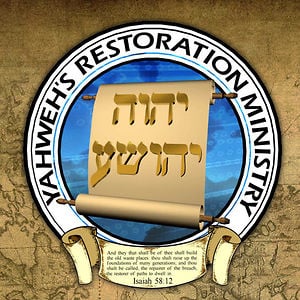 User Bio
We are a ministry with an uncompromising stand on the Bible. We believe in and teach the true Name of the Heavenly Father, Yahweh. We also proclaim the Son, who was originally named Yahshua, a name that means "Yahweh is salvation." The Savior's mission is reflected in His Name--to bring the message of salvation to earth.
We observe the seven annual Feast days, along with the seventh-day Sabbath. The clean food laws of Leviticus 11 have never been rescinded in the New Testament (more correctly, "Covenant"), and neither have any of the commandments and statutes given in the Old Testament.
We strive to be spiritual Israelites who are grafted into the promise given Israel of old, Romans 9 and 11. We realize that entrance into New Jerusalem in the future Kingdom to come to earth will be only through one of the 12 tribes of Israel, Revelation 21:12. Therefore, our lives and worship must reflect the truths given to Israel of old and confirmed in the New Testament by those writers and teachers who continued the teachings of the ancient prophets, with added emphasis on our Savior's example of a righteous life.
If you are looking for a dedicated group of people who will not compromise with error and who have gone beyond "playing church," then we invite you to get in touch with us by visiting our website at yrm.org.
Related RSS Feeds