Yxine Film Fest
Plus
Joined

Location

Vietnam
Profile Images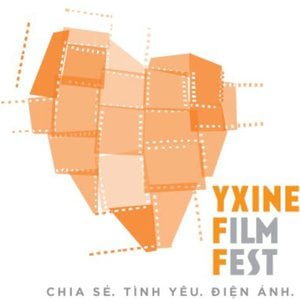 User Bio
YxineFF là một tiệc phim ngắn trực tuyến diễn ra tại địa chỉ yxineff.com. YxineFF là một dự án tình nguyện, độc lập và phi lợi nhuận.
Mục tiêu của YxineFF là giới thiệu tác phẩm mới của các nhà làm phim đến với khán giả quốc tế. Hơn nữa, YxineFF muốn tạo dựng một cộng đồng các nhà làm phim để cùng giúp đỡ nhau phát triển tiếng nói của điện ảnh độc lập.
YxineFF theo đuổi tiêu chí "Chia sẻ. Tình yêu. Điện ảnh."
~~~~~~~~~~~~~~~~~~~~~~~~~~~~~~~~~~~~~~~~~~~~~~~~~
YxineFF is an annual online short film festival at yxineff.com. YxineFF is a voluntary, non-profit and independent project.
The goal of YxineFF is to introduce and showcase new films to the international audience. In addition, YxineFF wants to form a community of filmmakers to strengthen the voice of independent cinema.
YxineFF follows the motto "Sharing. Love. Cinema."
Related RSS Feeds