Zacuto
Partner
Joined

Location

chicago
Profile Images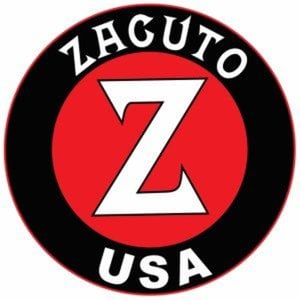 User Bio
ABOUT ZACUTO
Zacuto camera accessories manufacturer – sales & rentals
Located in Chicago, Illinois, Zacuto opened in 2000 primarily as a rental house and is now known for their Zacuto USA brand of extremely high quality, originally designed camera accessories.
Zacuto USA products are designed, manufactured and assembled in the USA. Designers Jens Bogehegn, Steve Weiss & Mandy Rogers have over 53 years of combined film, video & photographic experience. Known around the world for designing gear that is universal between cameras and quick releasable. Zacuto USA takes cameras and transforms them into whatever you need them to be, for any kind of shooting application. Zacuto was the first to recognize HD-DSLR as a revolutionary game changer. Our camera kits and optical viewfinders set the standard within the industry.
ABOUT ZACUTO RENTALS
Zacuto Rentals is your supplier for the Video DSLR revolution. We challenge you to find another rental house more intensely devoted to providing excellent customer service. We will do everything we can to go the extra mile for our customers. At affordable rates, we have the rigs, pieces and parts to transform your DSLR camera into a cinematographer's dream machine. In addition to building custom "a la carte" orders, Zacuto Rentals' "turnkey" camera packages have set the standard in the video rental industry. Of course, we still support all established broadcast and prosumer video camera formats that are popular today. Whether you're a seasoned DP or a camera novice, our rental staff will help make sure you have all the equipment that your shoot requires for success.
ABOUT ZACUTO FILMS: Wanting to come full circle and get back to their roots of creating original content, In December 2008, film/video veterans Steve Weiss and Jens Bogehegn created their first Webisodic Series: FilmFellas. This round-table discussion, with an infinite background, creates the perfect intimate setting for viewers to get into the minds of emerging filmmakers. For a complete schedule of Zacuto Films Programming, visit zacuto.com/
ABOUT FILMFELLAS: FilmFellas: a behind the scenes peek featuring influential and emerging new filmmakers who are making, creating, and challenging the independent film scene and how we view entertainment. Follow this continuing series...you won't want to miss a webisode as the cast and topics change. Producers Steve Weiss, Jens Bogehegn and Scott Lynch sit down and dine with industry movers and shakers where talking film is their family business. "As long as I can remember, I wanted to be a filmmaker." If this is your mantra, then you've got to see FilmFellas! To view behind the scenes footage, and watch first-run FilmFellas webisodes visit zacuto.com/filmfellas
ABOUT CRITICS: In August 2009, Steve Weiss, Director of FilmFellas/critics, and Philip Bloom, a London based Cinematographer, come together as dueling co-hosts to candidly critique web based video content. [ critics ] Premiering August 17th, Zacuto Films presents a new webisodic series. With the growing popularity of video content sharing forums and video-centric social networking sites such as Vimeo, the program is the first webisodic show which critiques exclusively: web based video content. [ critics ] offering an eclectic mix of personalities, perspectives and laughter. "The personalities of Weiss and Bloom are electric." To watch the full web series and to see behind the scenes footage and exclusives, visit zacuto.com/critics
ABOUT THE GREAT CAMERA SHOOTOUT SERIES: Zacuto Films presents the latest in their Shootout Series, "The Great Camera Shootout 2011". This epic three part web series chronicles the changes in the industry with all of the latest cameras on the market. This series was created over 8 months as Zacuto Films documented the Single Chip Camera Evaluation (SCCE), which was the most scientific camera comparison to date. The SCCE compared the Sony F35, Arri Alexa, WeissCam HS-2, Phantom FLEX, 35mm Kodak stocks 5219 and 5213, Sony F3, Panasonic AF-100, Canon 1D MarkIV, Canon 5D MarkII, Canon 7D and the Nikon D7000.
Related RSS Feeds