Profile Images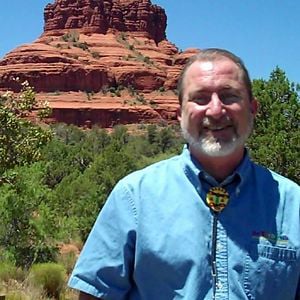 User Bio
Now an author and coach, his selection of Books and CDs can be found here: ow.ly/mE1c0
Zen's hopes and dreams are to share direct experience through presentations and workshops. Book him... BeTheDream.com
Zen Benefiel - holds Master's Degrees in Business Administration (Project Management) and Organizational Management, a Bachelor's degree in Business Administration with a minor in Finance and Hypnotherapy, Secondary Teaching and Transformational Life Coach certifications.
He specializes in coaching (personal and business), partnering, team building, customer service, surveys, quality improvement, employee involvement, and strategic planning. His recent workbook, Transformation: A Guide for Change, draws from life's trials and tribulations in the journey toward success on personal and professional fields of play.
He produced and hosted ONE WORLD television show, with over 120 shows from 1990 to 1992. He currently facilitates partnering workshops for multi-million dollar road and bridge construction projects for the Arizona Department of Transportation and the Federal Highways Administration. Zen teaches business plan development classes part time at the college level (2002-present) and has crafted a business plan curriculum for a post secondary healing arts school. He served as the 2010 President-Elect and Conference Chair for the Valley of the Sun Chapter of the American Society for Training and Development.
Previously he was a production control coordinator in the aerospace industry, responsible for $7 million in monthly shipments; a high school teacher in charge of an entire curriculum at two charter schools; a special event manager, including The Prophets Conference (Phoenix, 1997), Olde Towne Tempe Arts Festivals and Tostito's New Year's Eve Fiesta Bowl Block Party with 5,000 to 250,000 patrons per event.
Related RSS Feeds
Recent Activity
You'll love this, Luis... http://mothershipcafe.com/messianic_complex.htm