Zicoeur
Joined

Location

Paris
Profile Images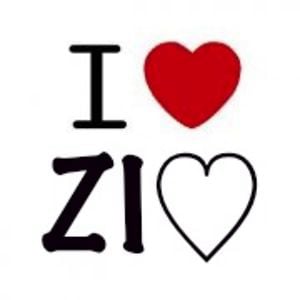 User Bio
À l'origine, James Serri débute par les claquettes, la danse (classique, modern-jazz), fait de nombreux spectacles et télévisions. Ensuite, lors d'un stage révélateur, il se passionne pour la batterie et poursuit le chant qu'il a toujours pratiqué. Il joue dans différents groupes où il est, à la fois, batteur et chanteur. Original!
The original James Serri begins with tap, dance (classical, modern jazz), and made numerous television shows. Then, during a training developer, he developed a passion for drums and the song continues he has always practiced. He played in various groups where he is, at a time, drummer and singer. Original!
Très ouvert, il cherche l'interaction, l'alchimie, le partage entre différents artistes qu'ils fassent de la musique, de la danse, du théâtre, de la peinture, de la photo… afin de créer des chocs culturels, sonores, visuels… des "Oeuvres Artistiques Non Identifiées " ( O.A.N.I. )!
Very open, he seeks interaction, alchemy, sharing between different artists to do the music, dance, theater, painting, photography ... to create culture shock, sound, of visual ... "artistic work unidentified" in french language : "Oeuvres Artistiques Non Identifiées" (OANI)!
Pas toujours évident et c'est surtout une histoire de rencontres entre êtres humains qui s'écoutent, se laissent transporter, non figés, curieux…
Not always obvious and it is mostly a story of encounters between people who listen, let themselves be transported, not frozen, curious ...
La culture et la philosophie des Indiens d'Amérique du Nord sont très présentes dans l'univers de James; d'où le nom: HEYOKA7, mot des indiens Lakotas signifiant, à la fois, clown sacré, élan et pouilleux. Intéressant, non?
The culture and philosophy of the Indians of North America are highly present in the world of James , hence the name: HEYOKA7, Lakota Indian word meaning, at once sacred clown, the elk and lousy. Interesting, no?
Mais c'est également un jeu de mots avec: "cassette" (HEY, YO, CASSETTE) qui nous renvoie à une autre "époque", un autre son… (et oui, déjà)!
Quand James bricolait avec ses cassettes d'enregistrements de répétitions, de concerts, d'interviews improvisées, de répondeurs… pour réaliser des morceaux, des paysages sonores…
But it is also a pun on "tape" (HEY, YO, TAPE), which leads us to another "time", another sound ...
When James tinkered with his tape recordings of rehearsals, concerts, impromptu interviews, answering machines ... to make songs, soundscapes ...
Ses différents groupes ont toujours eu cette volonté d'ouverture, que ce soit pour faire des reprises habitées, personnalisées ou des compositions.
His groups have always had this desire for openness, whether to make times inhabited, customized compositions.
L'art, en bref, que vous soyez artistes ou pas. Comme y étant sensibles!
Apprenons ensemble…
Ce sont les liens et partages qui créent et nourrissent HEYOKA7.
The art, in short, you are artists or not. As being so sensitive! ...
They are learning together and sharing the links that create and feed HEYOKA7.
Related RSS Feeds
Recent Activity
Bravo, belle histoire à continuer... #WIPIWA #MrJmix