Profile Images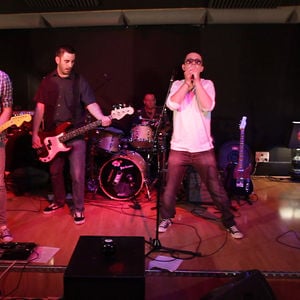 User Bio
5th And Pontiac.....the story so far!
5th & Pontiac are an European rock band founded in early 2010. From the scrapyards of the city where five men make their living, comes a musical and personal journey forged in the belief that they can create great records, excellent live shows and build a bond between themselves and the people that support them. Musical influences vary within the group and reflect the different personalities of all five band members. From Metallica to Motown, the punk rock vibe of New York City and London Town. With celtic ballads and the flamenco flair, big beats, break beats, pop cats and d.jays come 5th And Pontiac. The influences are everywhere.
The group begins with the friendship between Goss (rhythm guitar) and Guindi (drums). Many years in the same groups with lots of concerts and touring under theit belt. After the end of the last band, Bote (bass) joins them to start a new project. Some years later they meet Sergio (guitar), Sergio arrived with many years experience playing in many famous bands, playing concerts at national level. On the arrival of Mark (singer), whith many year of experience touring and performing alongside international groups, the band create a new identity. 5th & Pontiac.
Related RSS Feeds