AALHE
Joined

Location

Lexington, KY
Profile Images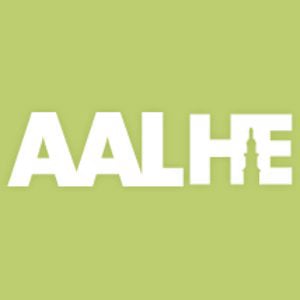 User Bio
The Association for the Assessment of Learning in Higher Education (AALHE) is an organization of practitioners interested in using effective assessment practice to document and improve student learning. As such, it aims to serve the needs of those in higher education for whom assessment is a tool to help them understand learning and develop processes for improving it.
AALHE began to take shape in late 2009. Formed in part because no other organization had emerged to replace the range of resources and opportunities for interaction that the Assessment Forum of the American Association for Higher Education had offered until it closed in 2005, AALHE's Founding Board of Directors launched this organization with the intention of providing much richer resources and a wider range of interactive opportunities than the Assessment Forum did, largely because much of its content and conversations will be online.
The organization -- and this website -- have been designed to constitute a wide range of resources for all who are interested in the improvement of learning, from assessment directors who organize and manage programs, to faculty and Student Affairs professionals who use assessment strategies to understand their students' learning, to graduate students and others who are conducting research on the effectiveness of assessment processes and instruments, to institutional researchers who want to develop effective learning data systems. Through its largely virtual design, AALHE proposes to stimulate discussions both within the groups described above and within the larger community of assessment practitioners. From special-interest blogs to theme-based communities of practice, to a resource room filled by its membership to help their member colleagues, AALHE intends to offer assessment practitioners a variety of ways to learn and share their thoughts about assessing and improving learning.
AALHE is housed at the University of Kentucky, which provides generous technical and staff support, but the organization remains an independently incorporated, member-funded, non-profit entity recognized by the State of Kentucky.
External Links
AALHE Website - Association for the Assessment of Learning in Higher Education