A Better Tomorrow Education
Joined

Location

La Mirada, CA
Profile Images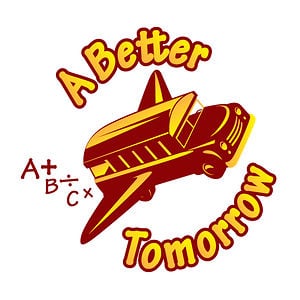 User Bio
In July 2009 A Better Tomorrow Education founded, thus began our company mission of creating a better tomorrow through the education of our youth. At the time of our inception the recession had impacted all of our lives. Soon the California Department of Education was forced to make budget cuts and teachers had to take on more and more students. Through nobody's fault, our schools were left with kids who were not performing to state standards. The amount of time a teacher could spend with one child was dramatically reduced and a void was formed. A Better Tomorrow Education is here to help fill that void. By providing 1-on-1 tutoring with our highly trained and qualified staff of tutors, students are able to be attended to personally and reached at on an individual basis which may be virtually impossible in today's school environment.
A Better Tomorrow Education provides secular, year round, supplemental instruction in language arts, reading and mathematics to children in grades kindergarten through twelfth grade. Children attend instructional sessions outside their school schedule on any day of the week including Saturday and Sunday. Our tutoring schedule is available immediately after school until 9 p.m. on weeknights and from 8 a.m. to 6 p.m. on weekends. Upon a consultation our staff will take it upon themselves to cater to every family's scheduling needs. A typical schedule consists of two (2) sessions per week, totaling three (3) hours per week. Each child begins with a standardize pre-assessment and evaluation. Once completed, a plan is put in place to accelerate the learning of the child back to grade level and beyond. A personalized education plan-"Student Learning Plan (SLP)"- is designed to manage children through various academic topics and set the platform for future progression from level to level. All instructional sessions are planned and organized in a manner designated to meet the specific achievement of the children we serve.
It is our sole purpose as a company is to help every child we encounter succeed in their academic career. We truly believe that with your partnership as a parent, we can succeed in giving our children the education necessary to succeed today and tomorrow.
-Hario L. Vasquez
Related RSS Feeds
A Better Tomorrow Education does not have any videos yet.
Recent Activity
I would like to get my money back, how do I go about that. I just purchased this today, you guys got too many technical problems, and poor customer service!

it seems like everyone is having this problem, this has to be fixed. I paid for PRO, and this is uncalled for.

I am having trouble uploading my video. I just bought the PRO plan and have had no luck. The video is in quick time format, and the video is 45 minutes long. how do i get this video up. please helop