ABSOLUT MODE SOCIETY
Joined
Profile Images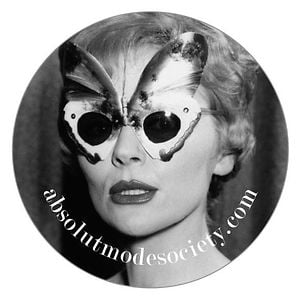 User Bio
ABSOLUT MODE SOCIETY (07.2011-02.2013) fue la primera publicación online de moda co-creada por los mejores fashion bloggers de España en colaboración con visionarios de diversas áreas relacionadas con el mundo de la moda.
Proyecto realizado por Birdog.es para Absolut Vodka España.
-----------------------
© PERNOD RICARD ESPAÑA, S.A.
Reservados todos los derechos.
Disfruta de un consumo responsable.
consumo-responsable.com/
-----------------------
Legal Disclaimer
-----------------------
This page is not an advertisement and is provided for entertainment purposes only. The comments, opinions and other materials posted on this page are the sole responsibility of the individual submitting such postings. These postings are not made by, or on behalf of ABSOLUT and Pernod Ricard, and do not, in any manner, reflect our views and/or opinions. We have no (and hereby disclaim any) responsibility or liability with respect to any postings. While Pernod Ricard reserves the right to remove postings which it determines, in its discretion, to be objectionable, we do not have any affirmative obligation to do so.
Related RSS Feeds