AnnaClaire Brunelli
Joined

Location

Denver, CO
Profile Images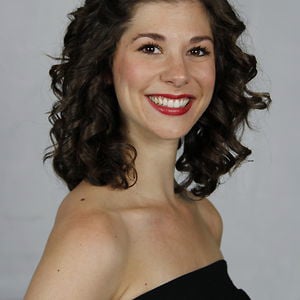 User Bio
Anna Claire Brunelli
512-695-6304 email: annaclairebrun@gmail.com
Vimeo: vimeo.com/acbrunelli/videos
Anna Claire Brunelli
Claire currently dances for the Hannah Kahn Dance Company in Denver, Colorado. She earned a BFA, with special distinction, in modern dance performance from the University of Oklahoma (OU) School of Dance in May, 2011. While at OU she was a member of Contemporary Dance Oklahoma (CDO) for four seasons.
After graduation, Claire had the pleasure of performing with the Kathy Dunn Hamrick Dance Company, appearing in Flash Dance, but Flashier; 30 More Dances in 60 Minutes as well as performing in Scattered for Cheryl Chaddick's company, Chaddick Dance Theater.
During her years at OU, Claire performed a duet in Voice from the Sea (Kozaburo Yukhiro); was a soloist in Ensorcelled (Austin Hartel) and was "The Girl in Yellow" in Diversion of Angels (Martha Graham); and also performed in Hartel's I Could Be Dancing. She was a featured dancer in Four Sonatas (Helen Simoneau); and also performed in Fractured Memories (Fritz Ludin and Betty Jones) and Chosen Voices (Derrick Minter). Ms. Brunelli also performed in Battlefield (Robert Battle); Wound Up and Ready (Austin Hartel); Between States (Cheyla Clawson); and Escapades (Alvin Ailey); Curse of the Willis (Austin Hartel); Jean Erdman's trio Daughters of the Lonesome Isle; and Ritual (Mark Dendy). Claire was one of 23 dancers who represented the School of Dance at the International Dance Festival in Shanghai as well as in Ningbo, China. Each year at OU she also performed in the annual Young Choreographers Showcase. Her choreography, Animorphs, was selected by the faculty, to be presented for the 2011 YCS performance. In spring 2011, for her Senior Capstone she set four site-specific pieces on the OU campus called Dance in Site.
Outside of school, Claire attended the Los Angeles Contemporary Dance Company (LACDC) summer intensive and spent two summers at Bates Dance Festival (BDF). At BDF she had the privilege of working with the founders of Delfos Danza, Omar Carrum and Claudia Lavista, and was a featured dancer in their piece, Lleno y Vacío, performed during the final show of the 2010 festival. While at BDF, she also worked with Michael Foley, Tania Isaac, Robert Battle, and Helen Simoneau.
A native of Austin, Texas, Ms. Brunelli has been dancing since the age of two. She earned her Pilates mat certification in 2009, completed her equipment certification in early 2012 and teaches classes during her free time.
Related RSS Feeds