Adam Barnick
Plus
Joined

Location

New York, NY
Profile Images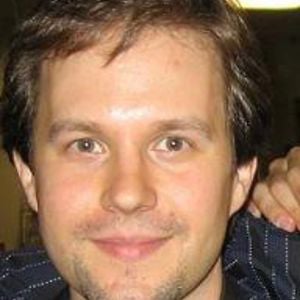 User Bio
Adam Barnick attended New York's School of Visual Arts for filmmaking, while assisting in production and special effects for theater and independent films. Afterwards he started his career assisting on commercials produced locally for Japanese television.
As a writer/director, Adam's short film MAINSTREAM has played seven international festivals and opened the New York City Horror Film Festival's theatrical screenings its year of release. Fangoria Magazine and Koch Vision acquired it for worldwide distribution on their FANGORIA BLOOD DRIVE II: America's Best Short Horror Films DVD, now available for rental and sale everywhere. MAINSTREAM was voted one of the top 5 horror films of the year by the editor of Horror-Movies.ca, as well as being featured in numerous print, radio and online articles in the top genre websites. He is currently developing two new short narrative films, OUTSIDE THE BOX and "Rooted"; which he plans to direct before helming his first feature-length film.
His company Wicked Tree Films has recently collaborated with Mind's Eye International, Anchor Bay Entertainment, Leomax Pictures, Starz Home Entertainment, Ariescope Pictures, Crimson Films, Fortuneteller Films, A Bigger Boat, and ContentFilm.
He is in post production on his first feature-length documentary, WHAT IS SCARY?. A press release and teaser trailer have launched, with more information and announcements coming in late 2014.
Branching out into behind-the-scenes documentaries and DVD content, he was edited, produced, directed and shot featurettes in the past four years on the short film and feature-length versions of Paul Solet's award-winning GRACE; the adaptation of Steven Bissette's horror comic COTTONMOUTH, the horror prequel Malevolence: Bereavement, the true-story drama Aaron Bacon, Adam (Hatchet, Spiral, Holliston) Green's survival thriller FROZEN, and Solet's followup to GRACE, DARK SUMMER. The DVD extras/documentaries for GRACE have received acclaim from horror fans and reviewers the world over, with the DVD winning "Best Indie Disc" at the 2010 Reaper Awards. FROZEN's Extras were nominated for "Best DVD Extras" in the 2011 Reaper Awards, alongside such heavyweights as The Walking Dead, The Rocky Horror Picture Show and The Alien Anthology. FROZEN recently became Anchor Bay's top-selling original Blu-Ray and DVD.
He recently wrapped production on a music video, SAY YOU'LL STAY for singer/songwriter John Presnell, and has two more for the artist Rivulets in 2013, along with several live performance music videos. His latest music video for Kathy Zimmer's "Right Around the Corner" will launch in July.
He has worked as an editor and sound designer; As a screenwriter he has several projects in active development, including the feature-length version of MAINSTREAM, and done script consultation/coverage as a freelancer as well as for the IFP.
Online, Adam has contributed articles, reviews and interviews for the websites Entertainment Insiders and Icons of Fright.
Related RSS Feeds