Adorni Films
Joined

Location

São Paulo, SP - Brasil
Profile Images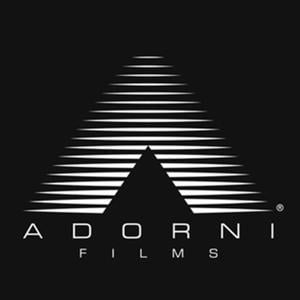 User Bio
A Adorni Films é uma produtora que atua em diferentes segmentos do mercado audiovisual, desde o tradicional até novos formatos para novas mídias. Contamos com um repertório recheado de experiência e criatividade, alem de uma equipe que se antecipa nas maiores tendências.
Dirigido por Paulo Adorni, Engenheiro Civil, também Diretor formado pela New York Film Academy, pós graduado em cinematografia pela UCLA (University of Califórnia, Los Angeles) e concluiu o curso de supervisão de efeitos visuais na Gnomon – School of Visual Effects, em Hollywood. Los Angeles. Com alguns curtas-metragens no currículo, já participou do festival de Cannes (2007), como diretor de fotografia do curta-metragem "Foulard", exibido nos festivais New York Short Film Festival (2009) e Clermont –Ferrand Short Film Market (2009). É diretor e roteirista do curta-metragem "Samurai", indicado para o Miami Short Film Festival.
Adorni Films is a production company that aperates in various fields within the media market. Spanning from the traditional to the new and cutting-edge media formats, it has a wide range of experience, driven by an advanced creative teram that is ahead in the bigger media trends.
Headed by Paulo Adorni, whose passion for filmmaking led him fro his early in Engineering to the prestigious New York Film Academy in the United States, He achieved a post-graduate degree in Cinematography from the University da Califórnia, Los Angeles, as well as pompleting a Supervisiono f Visual Arts course at Gnomon, School of Visual Arts in Hollywood, Califórnia. With a resume that includes fifteen short films, Paulo`s work as a cinematographer in the short film "Foulard led him to the Cannes Film Festival in France, as well the New Short Film Festival (2009) abd Clermont-Ferrand Short Film MArket (2009). His work os writer/director for the short film "Samurai", eamed him an official selection at the Miami Film Shorts Festival.
Related RSS Feeds