Chad Calek
PRO
Joined

Location

Los Angeles, CA
Profile Images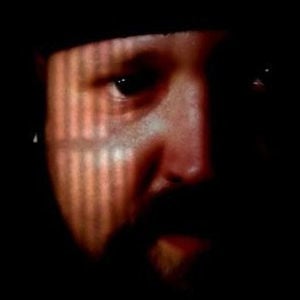 User Bio
Award-Winning Documentarian Chad Calek's signature brand of filmmaking has been hailed by critics and fans alike as "brutally honest", "uncompromising" and "flat out powerful". But if you ask Calek, he'll tell you that he keeps his approach to visual storytelling as simple as he possibly can.
"There's no secret formula to any of it. I just choose to document subject matter that I know a lot about. And what I know the most about, are the experiences that have defined my life. Everyone has a story. So you have to follow the stories that you're the most passionate about."
Also a world-renown paranormal investigator, Calek has mad 26 appearances on the fan-favorite A&E reality show "Paranormal State , while also directing 18 episodes of the hit franchise, including the one house special "Darkness Falls", which marked Calek's worldwide television directorial debut. In addition, Calek's paranormal investigative team, The AGH Core Unit, was also featured on the A&E hit special "The Ghost Prophecies", which debuted to 1.4 million viewers on Nov. 28th, 2010.
After five season of "Paranormal State", Calek turned the camera to his personal history as to how he became a paranormal investigator by directing and starring in his own autobiographical life story documentary titled "AMERICAN GHOST HUNTER".
With the trailers, webisodes and select scenes of AMERICAN GHOST HUNTER racking up hundreds of thousands of views on YouTube, Vimeo and Myspace, Calek, realizing we now live in a new world of online interaction, created "AGH: THE TOUR", which was a national tour that would provide 100 fans at each tour stop a "sneak peek" screening of AMERICAN GHOST HUNTER", with an intimate meet and greet and Q&A session that would follow the film.
When all was said in done, between June 2, 2011 and March 31st, 2012, AMERICAN GHOST HUNTER had screened in 69 cities in the United States and Canada, making "AGH: THE TOUR" one of the successful tours in history of independent film. Plans will be announced in the coming month for the wide-release of AMERICAN GHOST HUNTER in 2012.
"It's a new world. Fans just want the product. You don't have to drown people in marketing anymore. You just have to find a way to let them know what you're doing and where you'll be. From there, it's up to the film. If the film is good, word of mouth will push everything else. If the film is bad, like any other bad film, you're not going to find success. Thankfully AMERICAN GHOST HUNTER has received incredible reviews everywhere we've went, which is everything you hope for as a filmmaker."
While getting ready to direct his next feature film, "A BLOOD RED SKY" (also due out in 2012), Calek has turned his focus to AGH TV, an online distribution channel focused on releasing not only independent short film documentaries from Calek, but eventually, other aspiring filmmakers with signature styles.
"The goal is to make AGH TV the one single place that you go if you want to see truly gifted directors that are consistently turning out amazing films that are outside of the Hollywood box. As someone who's worked inside the box on countless occasions, although I can appreciate mainstream programming, I truly think the spirit of the pure artist lies within the independent world of filmmaking. And I want to contribute to fostering that spirit by building a model that supports young, innovative and talented filmmakers by giving them a platform of distribution, a fan base to convert and build upon, and a way to monetize their efforts so they can make a living doing what they love, which in the end, is just as much a victory for the fans as it is for the artists they support. It's a formula that doesn't get an more simple. Instead of paying in line at the theater every five years to see content from your favorite filmmakers, this is chance for filmmakers to make films exclusively for their fans year round. There is no middle man, which is how I believe it should be. Because it's my baby, I'm taking the first step to show people how much I believe in this model, and more importantly, how much I love making innovative films for my fans, friends and supporters. AGH TV has arrived... and I couldn't be any more excited about the present and the future of this bold new step into online distribution."
Calek's first film to be offered on AGH TV is "1992: THE U.S.O. INCIDENT", which chronicles the bizarre U.F.O. sightings of Marina Del Rey, CA, as well as the mysterious 1942 "Battle of Los Angeles" sighting and military engagement, the 1992 U.S.O. sightings in the Catalina Island Channel, and Calek's first ever personal U.F.O. experience, in which the entire event was documented on film.
In addition to Calek's 27 on-screen appearances and 19 television series directorial credits, Calek has also directed over 30 music videos, 10 commercials, three feature films and countless online short films.
Calek is also an accomplished musician with three albums released under the name "IN A CROWDED ROOM," a professional photographer, avid watcher of "Survivor" and proud Daddy to his two puppies Capone and Hobbs :)
You can follow Chad on Twitter at: @AGHChad
And on Facebook at: facebook.com/ChadCalek
You can also follow AMERICAN GHOST HUNTER and A BLOOD RED SKY on Facebook at: facebook.com/AmericanGhostHunter and facebook.com/ABloodRedSky
Related RSS Feeds