ahmed rahal
Joined

Location

egypt
Profile Images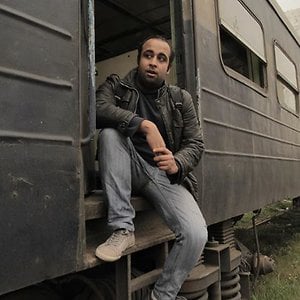 User Bio
Filmography
2009 – Current
- Rami – Directing and Writing - 2011
A short documentary about the leap of change that happened to the musician Rami as a result of the 18 days sit-in in Tahrir Square.
o 5 Minutes, Colored
o Production: Ateliers Varan, CFCC and SEMAT.
o Audience Award in Rotterdam Festival, 2011.
- The Files of Hanafy Al-Feel (Men Dafater Hanafy Al-Feel) – Directing - 2010
A short documentary about expanding the concept of manhood in Egyptian society.
o 3 Minutes, Colored
o Production: DEDI
- Underground (Men Taht Al-Ard) – Directing and Writing - 2010
A documentary about rap music in the provinces of Egypt.
o 25 Minutes, Colored
o Production: Figleaf Studios
- Sha'be – Writing and Photography - 2009
A documentary about sha'be music in the streets of Cairo.
o 25 Minutes, Colored
o Production: Ahmed Rahal