Isabelle Hayeur
PRO
Joined

Location

Rawdon, Quebec
Profile Images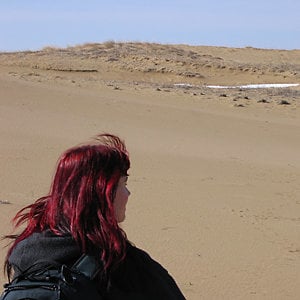 User Bio
I've been exploring landscape issues ever since I started working with video. Through the moving image I am investigating environmental, urban planning and social concerns that I'm working on at the same time in photography. I mainly engage with altered landscapes, industrial sites and suburban areas. I show how our societies take over territories and adapt them to their own needs.
I have also been creating site-specific installations and public art projects. These artworks often play with the impression of reality and trompe-l'œil. They are designed to fuse with their host environment or to give the illusion of extending the architectural space they occupy. My interventions in public space lift the veil on the inarticulate imaginary dimensions of such places. By altering or transforming these sites, I seek to change our perceptions and to put forward alternative visions.
--
Je m'intéresse à la question paysagère depuis le début de ma pratique en vidéo. Par le biais de l'image-mouvement, je poursuis une critique environnementale, urbanistique et sociale que je développe parallèlement en photographie. Je sonde principalement les paysages altérés, les sites industriels et les zones périphériques. Je montre la façon dont nos sociétés s'emparent des territoires pour les adapter à leurs besoins.
Je crée aussi des installations in situ et des projets d'art public. Ces œuvres jouent souvent avec l'effet de réel et de trompe-l'œil. Elles sont conçues pour se fondre dans leur environnement d'accueil ou pour prolonger, de façon illusoire, l'espace architectural qu'elles occupent. Mes interventions dans l'espace public dévoilent l'imaginaire des lieux en révélant certaines de leurs dimensions inexprimées. En altérant ou en transformant les sites, je cherche à changer nos perceptions et à proposer des visions alternatives.
VIDEOS
Desert Shores (2016)
Silent Spring (2015)
Solastalgia (2015)
Pulse (2015)
Hybris (2015)
Mirages (2014)
La saison sombre (2014)
Aftermaths (2013)
Flow (2013)
Castaway (2012)
Uprooted (2012)
Private Views (2010)
The Fire Theft (2010)
Hindsight (2009)
Losing Ground (2009)
Drifting (2005)
Vertige (2000)
Traverse (1999)
Si jamais la mer (1998)
Voyage d'hiver (1997)
Passage sous zéro (1996)
Mine Eyes (1995)
INSTALLATIONS
Agora (2015)
Murs aveugles (2014)
Innerland (2013)
Épaves (2013)
Rising (2012)
Ascension (2011)
L'or blanc (2010)
Fire with Fire (2010)
Tunnel Vision 01, 02 (2007)
Issue (2004)