Profile Images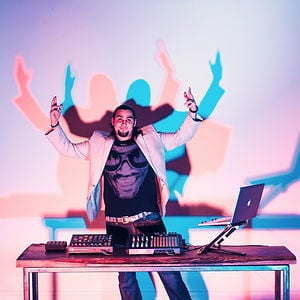 User Bio
Kids love their first computer. The excitement of live chat rooms, video games and a whole virtual world seems so novel. I was no different. When he got my first computer at the age of 16 I was as excited as any one of you would have been. Only, the first software I downloaded was 'Virtual DJ,' which allowed me to indulge in my only passion, music. Not just sitting back and enjoying it but the consuming urge to make it.
Creating music requires passion. The passion to enter the realm of sounds, isolate notes and play with them. To recreate what already exists into something new and more beautiful. To feel it and then let go of it so others can feel it with you.
The aesthetics of sound came naturally to me and I began to experiment with music. I mixed and matched tracks and created my own music. One of my first experiments resulted in a remix of GMS's 'Boom Shankar' that instantly grew popular with my friends propelling me to recreate mixes of popular tracks of Daft Punk, Prodigy, deadmou5, Benny Benassi and other House numbers.
I enjoyed clubbing and so took my hobby as a profession. Today I feel I am a versatile DJ who not only loves to play music but also love to mixes it live, and play with it on the go. I've been told "my beats are notorious for turning a party into a blitzkrieg of emotion and sound".

Born and brought up in Delhi, I am a familiar face on the circuit and have played at popular clubs where I've had nights designated to my genre of music that includes house, progressive, hip-hop, drum n bass, electro and funkbeat.
My music transcends beyond convention and has evolved into a league of its own. It is inspiring in its rhythm and innovative in its substance.
And Its all for the love of music .
Related RSS Feeds
Aktion Dj does not have any videos yet.
Recent Activity
Aktion Dj does not have any activity yet.