Escalle Alain
Plus
Joined

Location

france
Profile Images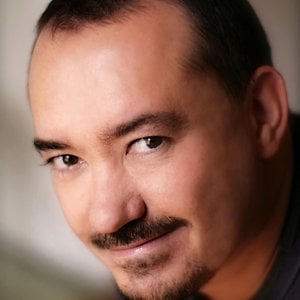 User Bio
Alain Escalle works as Filmmaker as much in France as abroad traveling from is personal works to collaborative works on several medias (Commercials, Museum installations, Live concerts, Music videos). He studied in Graphic Art & Design and then embarked on a degree in Cinema studies and Cinematic techniques.
After many visits to Japan for commercials works (between 1993 and 2006), Escalle decided to dwell on Japanese culture with the creation of THE TALE OF THE FLOATING WORLD. This short film, which was made of the stuff of dreams, won a raft of awards in some major world-class festivals ("GRAND PRIX" Imagina 2002, preselection round at the 2003 CÉSARS (the French Academy awards). This film and his following video installation DRIPPING, GROUND ZERO approach Japanese history from a multiple viewpoint perspective to render the chaos of the Hiroshima bombing.
From 2006 onward, he began a long creative and research work that culminated in 2013 with the release of the film THE BOOK OF THE DEAD, a new dreamlike journey on the ghosts of Human history. A dark and poetic short film … An imaginary journey on the theme of extermination camps in Poland (Clermont-Ferrand International Short Film Festival 2013, GRAND PRIX ATHENA Anifest 2014, Best Experimental Film "Grand Prix" FLICKERS Rhodes Island 2014, ect…).
Since its inception, he performs visual search through the history of the world and the Arts. As demonstrated by the Japanese NTT DATA advertising around the world of painter Salvador Dali and more recently in 2014 with the film DA VINCI PROJECT around the work of Leonardo da Vinci and Renaissance painters.
Alain Escalle participates in exhibitions and museum installations as the digital Fresco THE SOUL & THE STONE he made for the Abbey of Fontevraud which became a "Villa Médicis" of Digital Arts in 2001, the video Installation FANTÔME D'AMOUR for the castle of Tacy in 2005 and the exhibition "Le livre fait son cinéma" at the Ancient Manuscripts Museum of the Mont Saint-Michel in 2014.
Ever since… Escalle has carried researches, into Visual Arts from different countries, atmospheres and periods. This technological and aesthetics researches, between traditional form of cinema, animation and Art history, leads Alain Escalle to collaborate with others directors, for more than twelve years to several projects such as feature films, music videos, or commercials as the series NTT GROUP for Japanese Télécoms. He also collaborated as an artistic director and visual effects artist to a string of short films including CITIES OF THE PAST: BRUGES (1st price Imagina 95 in Art category) and A VIAGEM made for the Portuguese pavilion exhibited at the 1998 World Exhibition in Lisbon (3rd prize Imagina 99 in Art category).
His work has been the subject of retrospectives (E-magicians 2002 Musee d'Art Roger Quillot in Clermont-Ferrand in 2003) and photographic exhibitions. It also participates in Jury schools or film festivals.
His works are broadcasted on TV channels such as Arte, Canal+ or France 3. He won many awards in international festivals (International Short Film Festival of Clermont-Ferrand 2002, Sundance 2002, Aspen 1998, Montreal New Cinema Film Festival 2002, Imagina Monaco 2002, Niccograph in Japan, Ars Electronica in Austria, The Monitors Awards in Los Angeles 1992, Locarno, SCAM, FLICKERS Rhodes Island Festival 2013, Busan International Short Film Festival 2013, Cannes Short Film Corner 2014, Animfest 2014, etc…).
-
Related RSS Feeds