Alan Lodge
Joined

Location

Nottingham UK
Profile Images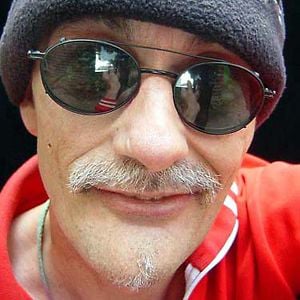 User Bio
One Eye on the Road : Festival, Travellin' and Environmental Archives.
Alan Lodge has specialised in social issues photography for more than 30 years. Resolutely independent, he primarily shoots stock for his own photo library, rather than working to commissions. Much of his work centres on the increasingly visible control that the state exerts over our lives and choices. Racial and social conflict, policing, and environmental protection are documented, often through coverage of protest and 'direct actions'.
Has special interest to document the lives of travelling people and those attending Festivals, Stonehenge etc, what the press often describe as 'New Age Travellers'. Another current moral panic of interest is in issues surrounding those seeking asylum here, immigration and 'multi-cultural Britain'.
With his photography, he has tried to say something of the wide variety of people that are engaged in 'Alternatives', and youths' many sub-cultures and to present a more positive view.
Has photographed many free and commercial events and has, in recent years, extended the body of work to include dance parties ('rave culture'), gay-rights events, environmental direct actions, and protest against the Criminal Justice Act and more recently, issues surrounding Global Capitalism.
Has supplied pictures to illustrate articles in a variety of publications including – Guardian, Independent, i-D Magazine, Select, Sounds, DJ, Radio Times, New Statesmen & Society, Squall. Work is also distributed widely online, around the internet.
Additionally, he has contributed to a number of TV films including 'May the Force be with you' and 'Spirit of Albion' Channel4. 'An Englishman's' Right', 'Trashed', 'Surveillance Society' and 'New-Age Travellers' for the BBC. He consulted in making 'Operation Solstice', a film about the police action to prevent the gathering at Stonehenge and the civil action in the High Court that followed. From this body of work, he has also produced illustrated lectures to educational establishments.
Self-published a book entitled 'Stonehenge – Solstice Ritual', to describe aspects of the summer solstice celebrations at the monument.
He provide photographs for the magazine 'Festival Eye'. The material was designed to show the many aspects of festivals and of the travelling lifestyle. It has a highly pictorial content. Also concerned with the editorial content of this magazine.
Had contributed to an exhibition titled 'Stonehenge belongs to you and me'. The show was organised by Dr. Barbara Bender, Professor of Anthropology at University College, London. The exhibition has toured a number of civic sites and museums and has promoted much public debate about access to the monument.
In 1994, Victoria and Albert Museum mounted an exhibition titled 'Street Style – Sidewalk to Catwalk, 1940 to tomorrow'. He exhibited prints and also advised on matters relating to the travellers lifestyle. His photography also informed the base research for this project.
Beyond preparing works for print exhibition, he is interested in presenting slide shows in a multi-media context. Showing work in mainly music and theatre venues, at outdoor events such as the Glastonbury Music and Arts Festival, and at performances with the 'Mutiod Waste Company'. He has also worked with bands such as Hawkwind, Ozric Tentacles, The Orb, The Levellers and Zion Train. Regularly performed with DIY, a dance music collective based in Nottingham, and with 'Smokescreen' from Sheffield. The last show produced was titled: "One eye on the road"
Police surveillance has recently become a very important subject for him!
In recognition of this work, he received a 'Winston' from Channel 4's Comedian Mark Thomas and Privacy International, at the 'Big Brother 'Awards at the London School of Economics. The citation reads: "Alan Lodge is a photographer who has spent more than a decade raising awareness of front-line police surveillance activities, particularly the endemic practice of photographing demonstrators and activists". Police also wrongly targeted accredited journalists carrying out their work. His work has since contributed to the Court of Appeal Decision in "Wood v Commissioner of Police for the Metropolis [2009] EWCA Civ 414". England and Wales Court of Appeal (Civil Division).
bailii.org/ew/cases/EWCA/Civ/2009/414.html. In this case, the generality of this police practice was found to be illegal and they were ordered to delete much of their assembled database. A strong use of evidential photography.
He is an active member of the National Union of Journalists and contributes much activity to the Nottingham Branch of the NUJ. He was part of the team that negotiated and devised the Nottinghamshire Police "Guidelines for Police and Media at Incidents". This was the basis on which the Metropolitan Police Guidelines on dealing with the media, where then produced. The Association of Chief Police Officers ACPO have now adopted and endorsed these guidance's nationally.
Currently involved with the setting up and administration of Nottinghamshire Indymedia. An 'open-publishing' system which is part of an international 'alternative media' network.
A graduate of Nottingham Trent University with a BA[hons] degree in Photography, he specialised in issues surrounding representation, presenting in an audio – visual format. He wrote his dissertation on "Positive images, evidence, public order & restrictions".
He is based in Nottingham, UK.
Related RSS Feeds