Alexandra Germán
Joined

Location

México
Profile Images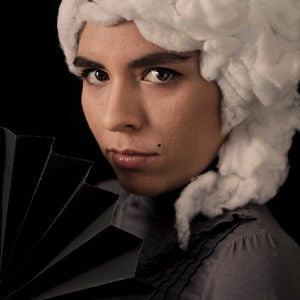 User Bio
Master degree in Arts by the Universidad Autónoma del Estado de Morelos. Since 1993, she has taken various workshops offered at institutions such Instituto Nacional de Bellas Artes, Centro Morelense de las Artes, Universidad Autónoma del Estado de Morelos and Universidad Complutense de Madrid.
Recently obtained a support for the Programa Jóvenes Creadores FONCA 2012-2013, between 2009-2010 she earn a grant for the Programa de Estímulo al Desarrollo Artístico PECDA from the Morelos state and for the second training program Foto Ensayo, Pachuca, Hidalgo. Germán has colaborated in various projects and artistic groups, like the Colectivo Inmobiliaria de Arte (México), Arte por correo (México), Cambio cuentos por cigarrillos (España) and with the animation group Animatitlán (México). Her work has been selected for the 5 Bienal Internacional de Arte Visual Universitario (Toluca, 2011-2012),FotoFest Morelos (2011), for the first festival of digital technologies MOD (Guadalajara, 2008), Código Local (Cuernavaca, 2007), to name some of them. Her work has been published in Nodo magazine, the photo book Mira, the perpetual calendar Sueños and in the newspaper El Regional del Sur, among others. German´s work, both photographic and animation, has been exhibited at festivals and galleries in Morelos, Hidalgo, Guadalajara and Mexico City.
Statement
Germán's work is based on the exploration of fantastic worlds created from the union of different disciplines like animation, photography and illustration, where she alludes metaphors of dreams which come from a literary influence of contemporary tales. Germán plays with the connections between imagination and reality, making the construction of a narrative an essential issue to develop her work. In her work she narrates short fictional stories about personal exploration that happen in desolate landscapes; the light, the landscape and the meteorological phenomena are constants for the creation of her images.
Related RSS Feeds