Alexander Kleinschmidt
Joined

Location

Dallas, Texas
Profile Images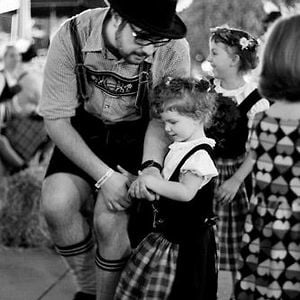 User Bio
I always find it difficult to write biographies about myself, and when I do I tend to focus on one aspect of my life and completely ignore almost everything else.
So, let me get most of the basics out of the way before I forget and take off on an inescapable tangent. I am a 23-year-old student at the University of Texas at Dallas, majoring in Arts & Technology with a focus on Computer Animation. I play trombone in the UTD Pep Band and am currently teaching myself to play trumpet with the band as well.
I have three occupations other than being a student, including commissioned artworks, my role as Technical and Advertising Administrator for DFW Area Moms, and I am the Video and Animation Lead (as well as a member of the floor and birthday party staff) at the Sci-Tech Discovery Center in Frisco, Texas. DFW Area Moms serves about 60,000 unique visitors per month, and my Sci-Tech job involves shooting and editing a minimum of one video a week.
I work constantly on either school work, personal art projects, or paid work. I also founded an 8,000-member human rights group for LGBT artists and dance with a local Alpine Dancing troupe at events such as Oktoberfest. I have been something of a nerd my entire life, having been raised on Star Trek and computers from birth, and remain ever-curious about the world around me. Live long and prosper.
Before I switched to Computer Animation, I was pursuing a major and Ph.D. in Astronomy. It seemed like the best marriage between my geek side and my visual side and I was truly passionate about the subject matter. I eventually caved in and switched to animation, however, after a lifelong eye disease re-surfaced, which lead me to have enormous difficulty reading and caused massive upheavals in my grades. As it stands now, my vision is fully restored. I have now had 7 total eye surgeries for 5 eye diseases over my lifetime, ranging from cataracts at age 2 to glaucoma at age 19 and everything in between.
(Side note: The two most surreal experiences I have ever had in my life were my last two eye surgeries, for which I was fully awake to witness. Seeing an invasive surgery from the inside out is a truly bizarre event.)
I have some major goals for my life, including getting a job at a top-tier animation studio, founding my own interactive science museum, and learning to pilot a helicopter. I don't question whether or not I will meet my goals – I will one way or another, darn it! – it's just a question of when I will meet them and in what order. I would also LOVE nothing more than to be a professional skier (having been a ski instructor by age 12 when I lived in Vermont), but I sadly have no mountains on which to practice.
All of this aside, though, the most important part of my life is my family. My three siblings are 10, 11, and 12 years old (I'm 23), so I have always been something of a third parent crossed with a fun uncle crossed with a goofy older brother for them…and I love them and my parents more than anything in the universe.
Related RSS Feeds