Alfonso Bassave
Joined

Location

Madrid
Profile Images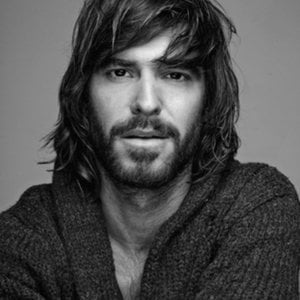 User Bio
CINE
"THERE BE DRACONS" Dir. Roland Joffé
"DIETA MEDITERRANEA" Dir. Joaquin Oristrell
"8 CITAS" Dir Peris Romano y Rodrigo Sorogoyen. Tesela e Impala
"GENIO Y FIGURA" Dir. Harem Khraiche Ruiz-Zorrila
"LA LIGA DEL ARTE CRIMINAL". Angel de Andrés y Jordi arencon.
"R.I.P". Javier G. Rojo. Lumpen Brothers
"BUSCO" Dír. Antonio Turrón. Cortometraie
"AQUELLO QUE NUNCA TE DIJE" Dir. César Conti.
"UNO Y UNO" Rodrigo Sorogoyen
"XXL THE MOVIE" Dir. Julio Sánchez Valdés.
"INTRO" Dir. Carlos del Puerto.
"VIDAS NOCTURNAS" Dir. Jacobo Echeverría.
"A LA ESPERA"
"MADRID. O6/O9/2002" Dir. Niccoló Andenna.
TELEVISION
"HISPANIA" Bambú Producciones. Antena 3
"CREMATORIO" Cnal Plus. 2011
"LA PECERA DE EVA" Drive-Isla. Telecinco
"U.C.O" . Grupo Ganga. Televisión Española
"COLEGIO INFIERNO" Trimboli Producciones
"EL SÍNDROME DE ULISES". Ficcion Televisión. Antena 3
"CATERINA E LE SUE FIGLIE 2" Janus Internationalt Canale 5. Italia
"HOSPITAL CENTRAL". Videomedia. Telecinco
"C.L.A. NO SOMOS ANGELES". Europroducciones. Antena 3
"RESET". Monfort Producciones
"FUTURO IMPERFECTO"
"LA FORTUNA". Staff producciones
"LOS SIMULADORES". Sony Pictures- Notrofilms. Canal 4
"MADRID. LA HISTORIA EN DIRECTO" Telson. Telemadrid
"MALAS NOTAS"
"DIEZ EN IBIZA". Alcacyl. TVE
"UNA NUEVA VIDA". Ida y Vuelta. Telecinco
"UN PASO ADELANTE" Globomedia. Antena 3
"EL GRUPO". Globomedia. Telecinco
TEATRO
"BRIXTON STORIES" The City Lit. LOr1dr€S
"THE PITCHFORK DISNEY" Dir. Philip Ridley. Londres
"VACANCES" Dir. Lluisa Cunille.
"CATARSIS DEL TOMATAZO"
IDIOMAS
Inglés, Frances e Italiano.
ESTUDIOS
Estudios de Arte Dramático. Centro de Nuevos Creadores (Cristina Rota)
Acting Technique scene studies. Edward Morehouse- Utah Hagen. New York
Shakespeare Works.The City Lit. Londres
Basic Acting. The Method studio. Londres
Movement for performance. Central School of Speech and Drama. Londres
Interpretación para profesionales con Raquel Pérez (Escuela Versión Original)
Clases de movimiento con Carmen López
Clases particulares de voz con Alicia Aleman
Clases particulares de voz con Lidia García
Seminario de interpretacion con Bernard Hiller
Clases de voz con Omar Rossi.
Clases de Flamenco. Escuela Amor de Dios. MAdrid
Cursos de narración oral escénica con Tim Bowly.
Danza Contemporánea con Pedro Verdalles (Cía 1O&1O Danza)
Licenciado en Derecho.Universidad Complutense de Madrid.
Related RSS Feeds
Recent Activity
Hola, Nos gustaría que participaras con tu trabajo en nuestro certamen online www.certamenfyc.com Encaja con lo que solicitamos. ¡Te esperamos! Saludos, FYC