all in the golden afternoon
Joined
Profile Images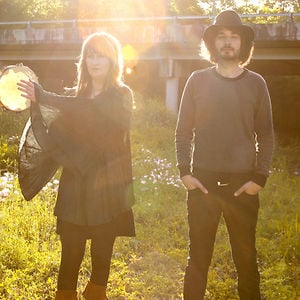 User Bio
Texas psychedelic project All in the Golden Afternoon has been stretching the boundaries of psychedelic rock and drone pop for over half a decade. Rachel Staggs brings her experience with Experimental Aircraft, Monster Movie (UK), The Tunnels, and other Austin, Texas bands to establish layers of melodic noise and heartfelt purrs while Carlos Jackson (Polyphonic Spree, The Tunnels) creates a backwards dimension of translucent auditory upheaval. The duo fuse these individual visions to construct their signature hallucinatory sound.
The couple has toured Central and Eastern Europe, and shared the stage in the U.S. with Spectrum, Beach House, and Animal Collective. Festival appearances include SXSW, Festival SOY (France), and Austin Psych Fest.
"A hauntingly beautiful tapestry of dreamy psychedelic moods."
allinthegoldenafternoon.bandcamp.com
allinthegoldenafternoon.bigcartel.com
allinthegoldenafternoon.tumblr.com
soundcloud.com/allinthegoldenafternoon
Related RSS Feeds