alp coksoyluer
Joined

Location

istanbul
Profile Images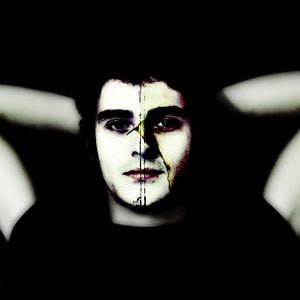 User Bio
1982 doğumlu Alp Çoksoyluer ortaokul ve liseyi İzmir'de okuduktan sonra üniversite hayatına Bursa'da başladı. 2003 yılında Uludağ üniversitesi ithalat ihracat bölümünden ve 2008 yılında Eskişehir üniversitesi işletme bölümünden mezun oldu.
Alp Çoksoyluer, müzik kariyerine 2000 yılında 9 yıl birlikte çalıştığı "Yolgezer" grubunda bas gitar çalarak basladı. Gruba kompozisyon, beste, düzenleme ve sound anlamında katkıda bulunan Alp Çoksoyluer grubuyla birlikte 9. Efes Dark Roxy müzik günlerinde finale kaldıktan sonra, birçok üniversite şenliğinde, Barışarock, Rockafest, Zeytinli Rock Fest gibi birçok festivalde, Balans, Stüdyo Live, Peyote, Kemancı, Resimli gibi bir çok önemli konser mekanında, ve Türkiyenin birçok il ve ilçesinde 300'e yakın konser verdi.
2009 -2011 yılları arasında İstanbul Teknik Üniversitesi Müzik İleri Araştırmalar Merkezi (MIAM), "Ses muhendisligi ve Dizayn" bölümünde yüksek lisans egitimini tamamladıktan sonra, kariyerine müzisyenliğin yanısıra ses teknisyenliğini de ekledi. Geçtiğimiz 10 yıl içinde 400′ün üzerinde konserde ses teknisyeni olarak görev alan Alp Çoksoyluer, aralarında Mor ve Ötesi, Demir Demirkan, Timucin Esen, Erdem Helvacıoğlu, Anjelika Akbar, Şirin Soysal, Ayhan Sicimoğlu, Emre Altuğ, Teoman , Şirin Pancaroğlu, Dolapdere Big Gang, Mehmet Erdem, Model, Melechesh, Nathasha Atlas, Sophie Serafino gibi yerel ve uluslararası önemli isimlerin de yer aldığı 30′dan fazla albümde ses teknisyenliği görevini üstlendi. Geçtiğimiz aylarda, Nick Davis ve Reuben de Lautour'un prodüktörlüğünü yaptığı ve "Yüksek Sadakat'in, 2011 Eurovision Şarkı Yarışmasında Türkiye'yi temsil ettiği "Live It Up" şarkısında da ses teknisyeni olarak görev alan Alp müzik kariyerine 2010 yılında kurmuş oldugu Abstra, Zeer ve StayTuned Gruplarıyla Deneysel, Electro Acoustic beste çalışmalarına yurtiçi ve yurt dışı konserler vererek devam etmektedir.
1982 Izmir-Born Alp Coksoyluer started to his music career in 2000 as a bass guitar player in his band Yolgezer when he was studying International Commerce and Exportation in Uludag University. For 10 years he played, composed and arranged with his band and performed all around Turkey in festivals and venues such as Barisarock, Zeytinli Rock Fest, Rockafest, Balans, Studio Live, Kemanci etc. , as well as 9. Roxy Music Days Finals. During this time he was also working as sound engineer on local clubs and venues.
After graduating from Uludag University in 2003 and Eskisehir University Business Administration in 2008 , he entered Master Programme of Sound Engineering and Design in Istanbul Technical University MIAM (Center for Advanced Music Studies) in 2009 and to focus on his skills related to sound engineering and he's about to finish it in 2011. For the last ten years , he has worked as sound engineer by over 400 concerts and co-engineered recordings of artists such as Mor ve Ötesi, Demir Demirkan, Timucin Esen, Erdem Helvacıoğlu, Melechesh, Nathasha Atlas ,Sophie Serafino and was the recording engineer for 2011 Eurovision Song of Yuksek Sadakat which was produced by Reuben De Latour and Nick Davis.
He's still performing and composing with electro-acoustic bands Abstra,Zeer and Stay Tuned and working at Babajim Studios since March 2010.
Ses Teknisyeni olarak çalıstığı diger sanatçı ve gruplardan bazıları,
Popstar Aydan Kaya, Jehan Barbur, Smadj, Erkan Ugur, Erdem Sökmen, Gundem Yaylı Ekibi, Kirpi Bülent Altınbas, Buzuki Orhan, Akataylar, Nevcivan Özel (tar), Cahit Berkay
Taner Öngür (Moğollar), Demet Akalın, Petek Dinçöz, On Your Horizon, Yora, Güray Binay, Emre Malikler, One Republic gurubunun solisiti Ryan Tedder, Odylle, Teoman, Emre Aydın, Istanbul arabesque project, Rol, Ilter Kurcala, Serkan Çevik, Öztürk,
Kendi elektronik enstrumanlarını dizayn eden Alp, bu enstrumanlar ve bas gitarı ile
performans gerçeklestirdigi bazı müzisyenler:
Gulsah Erol, Sevket Akıncı, Korhan Erel, Tom Fryer, Robert Riegle, Volkan Terzioğlu, Şebnem Poryalı, Giray Gürkal, Yolgezer.
Related RSS Feeds