ALT TERRAIN
Plus
Joined

Location

NYC + CHI + BOS + LA + SF + MIA
Profile Images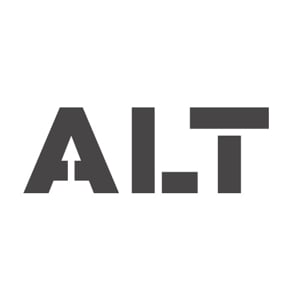 User Bio
ALT TERRAIN brings brand experience ideas to life! We are passionate about outdoor advertising and experiential marketing that people embrace and share with friends. Moreover, we believe that exceptionally produced consumer experiences build brand reputation, advocacy, social currency and growth.
Our specialty is engaging consumers with shareable brand experiences in city neighborhoods where they live, work, shop and hangout.
We inspire people to engage via a variety of creative outdoor street poster, guerilla marketing, experiential event, interactive installation, building projection advertising, street marketing, mobile tour, brand sampling, street team and mobile billboard approaches.
All of our marketing offerings are built with content capture, social media and influencer integration top-of-mind.
Coverage includes all major US cities (e.g. New York City, Chicago, Los Angeles, Boston, San Francisco, Philadelphia, Washington DC, Miami, San Diego, Portland, Seattle, etc.), plus many smaller cities (e.g. Columbus, Berkeley, Athens, Ann Arbor, etc.) with large college student populations.
Whether you are aiming to connect with Millennials passionate about graffiti art scene in Los Angeles, Hipster entrepreneurs in Bushwick, techies at startups in SoMa, college students living in Allston, or Mexican Americans socializing at barbershops in Chicago ALT TERRAIN can assist with strategic insights to produce street marketing experiences that achieve results.
To ensure your marketing initiative produces the desired outcomes tap into ALT TERRAIN's 12+ years on how to best to get noticed and engage people with remarkable outdoor advertising and brand experiences.
Contact us for creative street advertising and experiential marketing ideas for New York City, Chicago, Los Angeles, Seattle, San Francisco, Boston, Miami, Atlanta, Philadelphia, Washington DC, Pittsburgh, St. Louis, Minneapolis, Denver, Dallas, Houston, Austin, Portland and San Diego.