Profile Images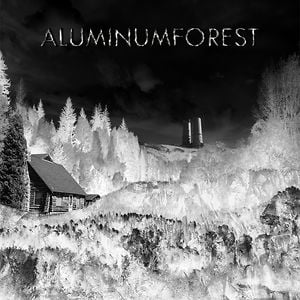 User Bio
Pacman De Forest and Aluminum Earwig met randomly in the early spring of 2011 while surveying uninhabited land in the western hemisphere. Sharing a mutual passion for the craft of musical expression, they began work experimenting with raw melodies fused with acoustic and synthetic sounds.
Inspired in part by elusive and anonymous street artists such as Banksy, they chose to keep their work largely under the radar. They donned monikers and masks in order to keep listeners from being distracted by the mundane aspects of their personal lives. Within weeks, an album was hashed out behind closed doors. The rest is history.
De Forest and Earwig are both highly accomplished musicians in their real world personas, having performed before sold out crowds, countless tours, achieving international radio airplay, and sharing stages and studios with some of the biggest artists in the industry. However, the aim of Aluminum Forest is simply to allow their music to speak for itself, devoid of superficial distractions. Their identities must necessarily remain unknown.
Aluminum Forest recently released their debut self-titled album and will be performing nationwide in 2012.
Related RSS Feeds