Ariel Lopez V.
Joined

Location

Bs. As.
Profile Images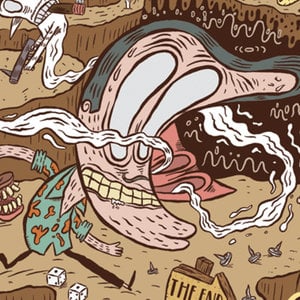 User Bio
Director - Animador - Ilustrador
Desde el año 1998 se dedica a la realización de animación participando en innumerables producciones comerciales y largometrajes infantiles para diferentes Estudios. Desde el año 2005 dirige la productora Caramba Estudio, donde crea y dirige numerosos comerciales, spots y series para clientes como Nickelodeon, MTV LA, NBC Networks (USA), Coca Cola, The New Yorker (USA), Discovery, Canal Encuentro, Nat Geo, etc. En los últimos años dirigió varias series para el canal Paka Paka ,NBC Universal (USA), The New Yorker (USA), Boomerang (ARG) y Puerto Rico.
Con sus cortometrajes obtuvo una beca del FNA y mas de 20 premios internacionales.
Ilustra en las revistas Fierro, Rolling Stone, Suple Sí de Clarín, Barcelona, THC, Inrockuptibles y ha publicado en Italia, Francia, España, Brasil, Perú, Chile y EE UU. Expuso sus obras en el Centro Cultural Recoleta, Centro Cultural Gral. San Martín y Galería LDF. En 2012 publicó INHUMANO, su primer libro íntegramente ilustrado, que se reedita en 2014.
Junto a Nano Benayón realizó el cortometraje animado ZOMBIRAMA (2011) galardonado como:
Mejor Cortometraje Nacional "Festival Internacional Bs. As. Rojo Sangre 2011"
- Mejor Cortometraje Fantástico "Festival Latinoamericano de La Plata 2012"
- Mención Especial del Jurado "Festival Int. Cartón La Tribu 2012"
- 1ra mención especial "Festival Int. FICIC 2012"
- 1ra mención especial "Festival Int. Tapiales 2012"
- Mención Especial del Jurado "Concurso de Cortometrajes sobre DD HH Enrique Juarez 2013"
Seleccionado para: Competencia Oficial Semana de Cine Fantástico y de Terror San Sebastián 2012, Anima Mundi Brasil 2012, Fest. Int. de Mar del Plata 2011, BAFICI 2012, y mas
Related RSS Feeds