American Montage
PRO
Joined
Profile Images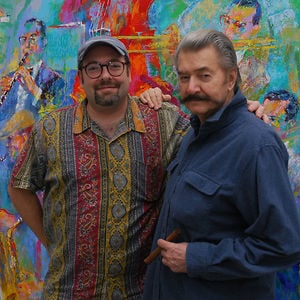 User Bio
American Montage and Eric Marciano
Storyteller and Media Creator Eric Marciano arrived on the fabled downtown New York art and music scene of the late 70s and 80s soaking it up while a student at The School of Visual Arts. Diverse projects in those formative days ranged from filming performances at the legendary Club 57 with the likes of Ann Magnuson, John Epperson and Scott Wittman & Marc Shaiman to making his own first feature film THE AGE OF INSECTS (reviewed as the CITIZEN KANE of underground films by
Joe Bob Briggs).
His company American Montage has produced numerous award winning shows for HBO, ESPN, Discovery and A&E. As well as promotional campaigns for Bloomingdales, Gray Advertising and the visionary Cliff Freeman.
Over the past few years Marciano has created films documenting the vibrant painter Leroy Neiman, the iconoclastic composer of HAIR, Galt MacDermot and the jazz pioneer James Moody. Most recently he created a film celebrating 50 years of the pioneering La Mama, E.T.C. theater company featuring Peter Brook, Andres Serban and Sam Shepherd.
He currently, is working completing the web site theaterfanatic.com, devoted to the promotion of Off-Broadway and Off-Off Broadway as well as a documentary series on the acclaimed theater company, The Ammoralists.
Please visit americanmontage.com and follow @americanmontage and @theaterfanatics.