[ a _ a ] Amused Art
PRO
Joined

Location

China
Profile Images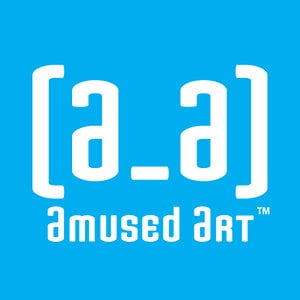 User Bio
[a_a] Amused art, are defined as arts with fun and delight.[a_a] is, powerful service infrastructure and best in class technical support, delivered by highly skilled professionals, and led by strategic thinking and innovative execution.
[a_a] has service footprint across various industries. We uncover the core driving force of your brand using our visual language expertise. We establish branding image by developing comprehensive and creative solutions, backed by strategic support and cross-media marketing.
In short, [a_a] is a brand marketing/integration company, or simply an advertisement company. But we envision ourselves as an amused art creativity studio.
[a_a]'s work has been spreaded across Asia and UK on various media, and been widely passed on through marketing platforms, dancing club, experimental film festival, magazine, art gallery and newspaper.
[a_a] has established sound branding image in the industry by its powerful and effective production ability and acute strategies, as well as the rich innovation and specialized customer service. We has in-depth working relationships with domestic production agencies, and we have extended reach in Hong Kong and Taiwan, making joint effort to promote and co-develop the markets.
[a_a] Amused art, fun and delightful art. We are not merely a studio specialized in adverting productions, image integration and visual design, but also a group of people leading an artistic and delightful life style.
Recent Activity