AND_Lab
Joined

Location

Lisboa
Profile Images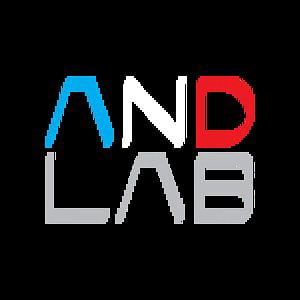 User Bio
AND_Lab | Research on Art-Thinking & Togetherness, directed by Fernanda Eugenio, is a a point of convergence for practitioners of Modus Operandi AND as well as other politicaly implicated and practical-theoretical procedures for conviviality and reciprocity.
Our motivation to work in spaces that are generated by "doubt", by "experimentation", and by "in-betweens", is based upon the bare conviction that a new world is not inaugurated when we find the answers, but rather when we reformulate the questions. Departing from this premise, the main axis of AND_Lab is to create the conditions for the process to transform into an end in itself, giving it visibility, relevance, and autonomy. Therefore the AND_Lab intends to become a place of intersection between practices and thoughts from several areas, in order to experience/explore alternative forms of imagining these questions.
There are no spectators, there are no artists, there are no scientists: we are all makers of our own happening.
Fernanda Eugenio is a Brazilian anthropologist and multi-artist working in-between groundwork research, writing, performance and multimedia arts. She holds a Post-Doc from the Institute of Social Sciences, University of Lisbon (2012), a Ph.D. (2006) and a M.A (2002) in Social Anthropology from the National Museum, Federal University of Rio de Janeiro. She was also trained in Dance at Angel Vianna School & College.
For 15 years she worked within a strict academic frame while in parallel she had gradually drifted towards a singular research on the artistic-political uses of ethnography as a performative and circumscriptive interface for the creation of reciprocal and common landscapes.
Although she maintains her academic practices as Associate Research Fellow at CESAP, since 2011 she directs the autonomous research platform AND_Lab, where she develops the Modus Operandi AND - an ethic-aesthetic approach to the operative modes of the Event and the mediation of relations. As an inhabited philosophy for live co-positioning, MO_AND transversally applies both to artistic creation and everyday life. First designed as her doctorate research, MO_AND was then systematized in her pos-doc, with the collaboration of the choreographer João Fiadeiro (2011-13).
Simultaneously, since 2007 she works with ethnography in propositions of (in)visible site-specific wanderings/performances/installations (Ethnography as Situated Performance). In collaboration with the contextual artist Gustavo Ciríaco, she runs the project Site-Specific Practices. She also integrates the collectives: Baldio – Performance Studies, Lisbon Transformation Observatory, RIA Artistic Research Network and The Popular Peacock. Her writings – books, articles, critical reviews and texts – have been published in different countries, as well as her artworks, that have been shown in major festivals and museums and hosted by residence and art programs (mainly in South America and Europe and recently also in Asia).
Related RSS Feeds