andreas kuhn
Joined

Location

frankfurt & hamburg
Profile Images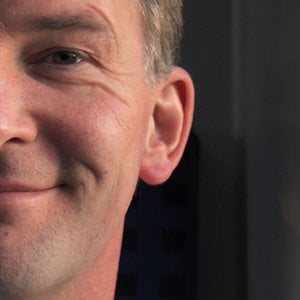 User Bio
andreas kuhn, jahrgang 1963, hat schriftsetzer gelernt, früher in »blei«, optomechanisch und dann im digitalen fotosatz alles von der visitenkarte über periodika und bücher bis zum plakat produziert, sich nach dem mac-erstkontakt in 1985 zunächst als dtp-operator, dann knapp drei jahre als vertriebsbeauftragter in einem großen frankfurter apple center seine »sporen verdient«, um 1992 in die selbständigkeit zu starten.
andreas kuhn war seitdem als unabhängiger consultant in sachen electronic publishing (konzeption, beratung, trainings, workshops) unterwegs, als lebenslänglich begeisterter typograf und fotografiebegeisterter mit u.a. nebentätigkeiten als lehrgangsleiter zweier umschulungskurse zum mediengestalter und einbindung in den ihk-prüfungsausschuß.
andreas kuhn ist seit 1987 mac-nutzer, seit 2001 »mac os x«-user und trainer für betriebssystem sowie print-/web-publishing mit mac os x, seit oktober 2005 adobe certified expert, indesign cs2 (ace). august 2006: it supervisor bei der re:sources germany gmbh (shared service center publicis groupe s.a.) und seit november 2006 site manager leo burnett. wechsel sommer 2007 zu mccann erickson als it supervisor creative services.
autor (videotraining adobe indesign cs4) für galileo press in bonn.
in 2009 zertifizierungen als filewave certified administrator (fca) und apple certified support professional 10.5 und 10.6 (acsp) sowie apple certified technical coordinator (actc) 10.5 und 10.6.
seit november 2014 systems administrator bei spark44 in frankfurt.
andreas kuhn ist sänger/gitarrist (edd b. flat, men in black, blind reverend eggman & the churchgirls, easy rattle, daddy joe's bluesband, toxic triple, the new mentalists) und lo-fi photographer (urban patterns).
Related RSS Feeds