Andy Brown
Plus
Joined

Location

New York
Profile Images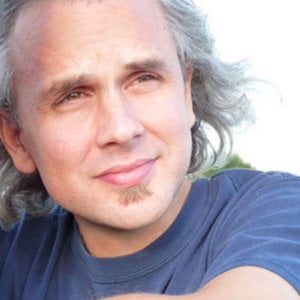 User Bio
I've been making films in NYC for the past 10 years, but my love for filmmaking started in high school back in Colorado when my friends Jonathan, Ross, and I began making films for English class.
At my first (and only) year at Vanderbilt University, I took a film course which was my only "A". Not true. I also got an "A" in Physics Lab. I looked into transferring to a college that specialized in film but found out I wouldn't get accepted into a film program as a sophomore. That summer I performed in a play near my hometown and began considering acting school instead of going back to Vanderbilt. I auditioned and was accepted to the American Musical and Dramamtic Academy (AMDA) in NYC and off I went. After graduating I pursued acting for several years doing shows off-off Broadway and touring around the country.
I loved acting but missed filmmaking. I considered enrolling in an filmmaking program in the city but decided I'd rather spend my money on a digital camera, a computer, and some editing software. This was back when digital filmmaking was brand new. I had a lot of fun learning how to edit digitally on my top of the line Dell and U-Lead editing software.
My first film was a suspense/horror short called "Beware of Cat" starring my cat Worf. It was a hit among family and friends. I continued to act while teaming up with some fellow actors and theater producers to work on professional, low-budget digital film projects. One of the first projects that came to fruition was "Fillum Star". We completed the film over 2 year period and ended up selling it to a DVD distributor. It's now available on Netflix! Not bad for a first film!
After that I continued to collaborate with friends and expand my network of film professionals. I competed in a number of film contests which focused on making creative short films in a short period of time - 72 hours or less. This was great training in how to tell a story clearly and succinctly. Most of the film shorts stand well on their own despite the strange themes and subjects that we had to build a story around.
I've also been able to grow my editing and animation skills over years. Although I don't using any fancy animation software, I've learned how to make stylized animation using just Photoshop and the motion controls on Final Cut Pro. A friend of mine who directed me in a play went on to direct a feature film. He hired me to shoot and edit a behind-the-scenes documentary as well as make some animation for the opening scene of the film and create the reality show "Love in the Backseat" which features in the film. I logged endless hours on my computer and as was very proud of the results. But, also, I learned that I much preferred narrative fiction to documentary.
After working behind the scenes on a feature I began to think more about stepping up my game and directing a feature film myself. I have become very good at making quick digital shorts with my core group of friends and knew I needed to get out of my comfort zone. I shot and edited a couple of music videos while I worked on writing scripts. During the script writing process I began reading a book of Chekhov's short stories and chose a few to turn into scripts strictly for the exercise of writing and thinking creatively. After showing some of them to another friend who had recently began producing short films and industrials, he mentioned that one of them, "A Joke", could be shot near where his parents lived in New Hampshire. Shortly thereafter we were in New Hampshire shooting the film. It was my first exprerience working with a hired professional film crew. Not that the other people I have worked with on other shorts weren't professionals in the business as well, but this was group of individuals all hired to work in specialized roles rather than just a bunch of "filmmakers" trading up duties. The experience was exhausting and rewarding. After the filming the DP told me he had never work on such an ambitious film for someone who had never worked with a hired crew before. Funny that he never mentioned that while I was explaining to him in pre-production all of the dolly shots I wanted to shoot on the side of a snowy slope. But I'm glad he hadn't or I might have limited myself. Actually, I think he suggested several dolly and jib shots himself.
As of OCT 17, 2009 "A Joke" is complete! I've already started submitting it to festivals!
Presently I'm working on several scripts, both feature length and shorts. I hope to start preproduction on one of them soon!
Related RSS Feeds
Recent Activity
View the Campaign Page at igg.me/at/roscoandroy/