Angel Lopez-Sanchez
Joined

Location

Sydney, Australia
Profile Images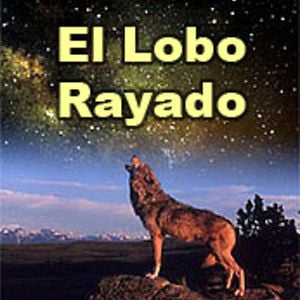 User Bio
[English] My name is Ángel R. López-Sánchez. I'm a Spanish astrophysicist working at the Australian Astronomical Observatory (AAO) and in the Department of Astronomy, Astrophysics and Astrophotonics of the Macquarie University (Sydney, NSW, Australia). My research in Astrophysics is focused in the analysis of star formation phenomena in galaxies of the local Universe, especially in dwarf starbursts and spiral galaxies, but using a multiwavelength approach.
More information about me in my blog "The Lined Wolf" : angelrls.wordpress.com/about/
[Español] Me llamo Ángel Rafael López-Sánchez y soy un astrofísico español que trabaja en el Australian Astronomical Observatory (AAO) y en la Macquarie University (MQ) (Sydney, Australia) con un Contrato Postdoctoral Honorario AAO/MQ.
Mi investigación está centrada en el análisis de los fenómenos de formación estelar en galaxias del Universo Local, especialmente en galaxias enanas del tipo starburst y galaxias espirales. En mi trabajo uso un enfoque multi-frecuencia, por lo que combino datos en ultravioleta, óptico, infrarrojo y radio para caracterizar las propiedades físicas y químicas de las galaxias y así conseguir pistas claves sobre su naturaleza y evolución.
Desde 2003 llevo el blog "El Lobo Rayado", angelrls.blogalia.com
dedicado a temas de Astronomía y Ciencia en general, con apuntes personales del autor, un astrofísico profesional con alma de astrónomo aficionado. Creado en 2003, "El Lobo Rayado" es, en esencia, un blog dedicado a la divulgación de los conocimientos científicos de planetas, estrellas, nebulosas y galaxias, incluyéndose propuestas de observación astronómicas, últimas noticias astrofísicas y las imágenes astronómicas más impactantes obtenidas por telescopios de todo el mundo, además de promover el pensamiento crítico y escéptico contra las pseudociencias. Mantiene un nivel asequible a todo el mundo pero sin perder el rigor científico.