Anguloboards.com
Joined

Location

CaboVerde
Profile Images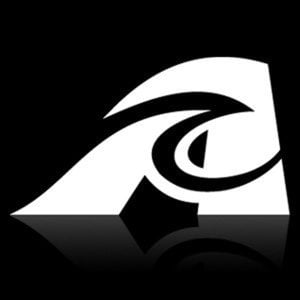 User Bio
he time has come..... A new generation, A new era, a new start...... call it what you will. "a" Boy has become "A" man... The new generation "A" logo coincides with the new release of our 2009/2010 range as well as a tight knit team which will take Angulo into the future and beyond. But before I get there, let me back up a little and reintroduce the history behind the big moves and the big name.
My dad, Ed Angulo, started shaping boards well over 40 years ago. He's shaped every type of board under the moon, influenced countless technologies and designs that are a mainstay in today's market. He, in the early 80's had the biggest custom board turnover in the world with factories on Oahu, Maui and California, all working overtime to satisfy the desire, people worldwide, had to own an Angulo Windsurf Board. My dad's shaped boards for all the top pro's since the very beginning, but none of them inspired his shapes as much as my oldest brother, Mark. Mark Angulo has been and still is to this day (ask any top sailor) the most innovative wave rider in the world. His trade mark moves of Big 360's, tweaked backloops, one handed forwards set the pace in the 80's and still in 2009, he is the only human in the world to successfully complete a "mutant".... basically a combination of an aerial 360, goiter and loop all mixed into one move while flying 30 feet above a barreling Hawaiian reef wave... sounds simple enough. Myself, I was born into the sea and raised on the beautiful shores of Oahu, surfing and playing in the shore break. By the time I was 10, my parents packed up the family and all our surfing knowledge and experience to go live in Maui and start attacking the World's windsurf frontier. As I was raised in one of the best windsurf spots in the world, riding the best boards possible. I advanced quickly through the ranks, into a pro career, championship titles, World title and earned the respect and status as one of the best windsurfers in the world.. It's been a great ride thus far.
By the end of the 90's the worlds custom board demand was thinning and the production board demand was increasing. A small factory in Thailand named Cobra was slowly gaining fame as a production factory that was making boards as good as custom boards. Although, we were a bit skeptical at the time, by the early 2000's we started our first production boards. Right from the beginning, my dad's perfect shapes and Angulos stylish graphics were a hit. We started selling boards worldwide and we were quite excited about this new style of business ... "production boards". From around 2002-2008, we experienced many ups and downs in our production business. This whole business of building overseas, shipping worldwide, marketing, warranties, distributors, board tests, margins, discounts, closeouts, selling seasons and many other factors that turned our " windsurfing " business, basically into a logistical business had us a bit confused and at times frustrated. I was living in Cabo Verde, my dad and brother in Hawaii. I was traveling on the world tour, with one type of frame of mind, my brother was sailing Ho'okipa with another type of thoughts and my dad was on the golf course, chasing birdies, so some of the already difficult tasks in running a production business became even more difficult.
One of the biggest blessings about my family, is our ability to sit down and talk together. In summer of 2008, we sat at the round table in Spreckelsville, Maui and passed around different ideas. It became clear that certain areas in our business were spread thin and due to the differing interests, we even felt that the business was at risk. In typical " wise man" fashion my dad decided it was time to pass me the family crest. Together my dad and Mark decided to entrust me with the growth and maintenance of the Angulo windsurfboards and image worldwide. Mark decided to pursue wholeheartedly his desire of building some of the best prototypes possible and push them to their limits at Ho'okipa. He remains as one of the driving forces behind our r and d program as well as our number one "bad ronald" at Ho'okipa. My dad is currently pursuing his PGA pro license, which will enable him to play and teach (his desire) at professional level as well as continuing to be a forefront designer in windsurf, surf and SUP. Ed remains our number one design guru and his lifetime of experience is the foundation of which the big "A" is built upon.
Fast forward to today. December 2008. The Big "A" is released! Angulo has brought into its fold a 3rd designer, in the name of Jean Bouldoires. One of the most unique artists in the planet. Jean's design knowledge and construction experience is second to none in the industry. As designer of our new Magnum slalom line and co-designer of all the other boards in our line, his precise Swiss mentality has been a welcome compliment to our groovy island ways. The other big compliment to the big "A" is Bogo... freaky, design man out of Poland. Bogo is currently being groomed and manicured to step into an ever more hands on position in the day to day running of Angulo. His hard work ethic, insane taste in art, and huge passion for windsurfing makes Bogo one the keys to our success. The new boards are rockin! our logistics are spot on! we got you, our customer, as the main focus of our tuning and retuning, to make sure you have a piece of windsurf history and future under your feet every time you hit the water.
So it's with pride, humility, and love for my family and our sport that I present you Angulo.... come hang out with us!
Thank You,
Josh
Related RSS Feeds